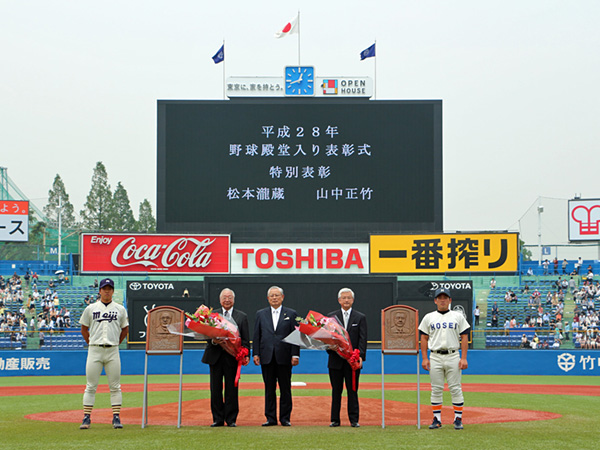 The award ceremony was held at Jingu Stadium in Tokyo on May 28, 2016 to honor BFJ Director M. Yamanaka and late T. Matsumoto of Meiji Univ. who have been elected into Japan's Hall of Fame.
(Photo: Courtesy of The Baseball Hall of Fame and Museum)
BFJ© The photograph may not be copied, reproduced, distributed, transmitted, displayed or published without the prior permission of Baseball Federation, of Japan.
News
More News >>

---