News
2015-09-01
Ohs career about more than records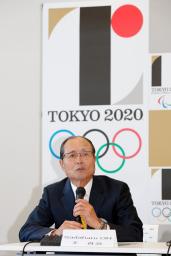 JIJI?SEP 1, 2015 ?FUKUOKA With his prolific home run output rewriting the record books, Sadaharu Oh inspired a nation enjoying rapid economic expansion and subsequent stable growth in the 1960s and 1970s.

The national commotion in Japan over his home runs peaked on Sept. 3, 1977, when Oh slugged No. 756 of his career, putting him past the major league record of Hank Aaron.

Ohs 22-year career as a professional baseball player is often rated in terms of statistics, notably his 868 career home runs, the most any pro ballplayer has ever hit in the world. In an interview with Jiji Press, however, it is clear that he aimed for something more substantial than numbers.

Born in Tokyo in 1940 to a Chinese father and a Japanese mother, Oh has only scant memories of World War II. I only remember the night sky was lit up by air raids, says Oh, now 75.

The war left serious scars for Japanese professional baseball, with Eiji Sawamura, a star pitcher from the leagues earliest years, among the casualties.

Official games were suspended in 1945, the year of Japans surrender, but resumed the following year.

It was very meaningful that games restarted quickly, Oh says. I feel the passion of people who support professional baseball, cherishing it for giving fans a dream and treating it as a virtual national sport. This is probably because the games restarted soon after the war and we should be thankful.

Stars such as Tetsuharu Kawakami and Hiroshi Oshita led Japanese baseball immediately after the war, with Oh and Shigeo Nagashima among the marquee players who later took on the role. Oh, wearing his iconic No. 1 uniform, and Nagashima, with his trademark No. 3, made up a formidable batting duo known as the O-N Cannon for the Yomiuri Giants, the most storied franchise in Japan.

Renowned for his signature flamingo-style batting stance, with his right knee raised high as the left-handed hitter waited for the pitch, Oh led the Central League in home runs in 15 of his 22 seasons.

In 1977, Japan was caught up in the excitement of watching of watching Oh chase Aarons record. For him, the struggle started the year before, when he hit his 700th home run, and later passed Babe Ruths total of 714.

I felt the pressure for the first time when I hit No. 700, Oh says. There was an uproar around me.

Nagashima and Oh were superstars who transcended the world of sports, much like legendary yokozuna Taiho.

People used to say it was a sure thing that Taiho-san would win and I would hit (home runs). But I always thought it wasnt so easy, Oh says.

As the excitement over his home runs heightened, Oh became worried that he was being increasingly targeted by opposing pitchers. At dinner, I was always thinking about the pitcher I would face the next day, he recalled.

But Oh also valued his relationship with fans, even in the middle of the public frenzy over the countdown to No. 756.

It was summer vacation, so a few hundred children would come to my home, he says. I spent about an hour a day signing autographs.

Still, I was able to work at my own pace on the field, he added. Looking back now, I think I would have been useless (as a baseball player) if I had not been made much of (by fans and the media).

Oh felt special when he blasted home runs into the packed bleachers. It was rewarding because the spectators watched me play, he says.

When I played alongside Nagashima-san with the Giants and the club achieved the V9 (an unprecedented nine consecutive championships, from 1965 to 1973), my performance improved, he continued. I was driven forward by everyone else.

Having reached the career home run record, which earned him the moniker World-Class Oh, he retired after the 1980 season.

I was conflicted, but I had to make the decision by myself, he said. It was like a yokozuna in the sumo world, where one has no choice but to retire (once results fail to reach the expected level). There were physical changes and psychologically I was losing focus. I hoped the day would never come, but it did.

In his final year as player, Oh hit a respectable 30 home runs. If he had continued playing, a career total of 1,000 homers may not have been out of the question.

If I had only set my sights on the numbers and been able to make up my mind not to quit until I hit the 1,000th home run, I think I would have achieved it, Oh said. But that would not have been right.

It would have been meaningless if I could not contribute to victories for the team and bring pleasure to fans. It wasnt just about me.

There is a stereotypical view of the stoic Oh as someone who played for a statistical record, particularly when compared with the cheerful Nagashima.

But the professional creed he adhered to suggests his true greatness lies in his diligent attitude toward the game that became the foundation of the brilliant milestones he achieved.

In 1977, Oh became the first-ever recipient of the Peoples Honor Award, in recognition of his achievement of surpassing the major league home run record.

After retiring as player, he served as manager of the Giants and the Fukuoka Softbank Hawks, including during the clubs years as the Fukuoka Daiei Hawks. He is now chairman of Fukuoka Softbank Hawks Corp.

In 2006, Oh managed Japan to the championship at the inaugural World Baseball Classic.

Working with Aaron to lead a project to promote the spread of baseball among children around the world, he also plays an ambassadorial role for the sport to which he has long devoted himself.

As I was given such an opportunity (to play baseball), I now hope to offer children the same thing, he says. I think its my turn.

---