News
2016-06-02
Five sports recommended for Tokyo 2020 Olympic inclusion all approved by IOC Executive Board
InsidertheGames By Nick Butler at the Palace Hotel in Lausanne?Wednesday, 1 June 2016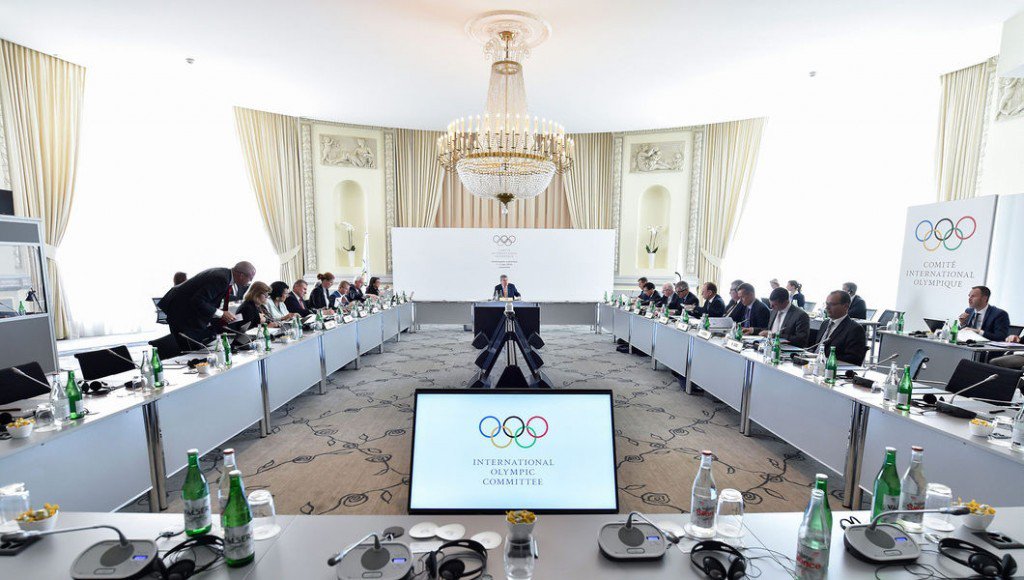 Baseball and softball, karate, sport climbing, skateboarding and surfing have all been recommended for inclusion at Tokyo 2020 by the International Olympic Committee (IOC) Executive Board here today.
All five were approved in exactly the same form as they were first proposed by Japanese organisers last year.
It means 18 new events and 474 new athletes will appear on the Olympic programme. A final decision is due to be made by the IOC membership during the Session in Rio de Janeiro in August.This is expected to be a formality, however, with the vote due to be a simple approval or disapproval of the whole package.
The five sports will receive no share of the revenue from Tokyo 2020, the IOC have confirmed, with this to be distributed between only the 28 programmes due to appear on the programme at Rio 2016.
Six-team tournaments have been proposed in men's baseball and women's softball, which were both axed after Beijing 2008, with baseball squads set to number 24 and softball 15.
Baseball's inclusion as proposed by Tokyo 2020 will be a bittersweet moment for the World Baseball Softball Confederation (WBSC), who had hoped to have the number of teams increased from six to eight.
They will also likely be upset about the decision to give no sports no revenue share.
Baseball is likely to be among the most profitable sports at Tokyo 2020 due to its huge popularity in Japan.
For now, though, they are refusing to be critical of the decision.
It is an honour for our global sport and a great day for our millions of male and female athletes, and fans around the world to be represented within this new and innovative youth-focused Olympic sports package," WBSC President Riccardo Fraccari told insidethegames.
Olympic baseball and softball in Japan would be the biggest and most exciting international competition in the history of our sport, and would help the Olympic Games touch the entire host nation and worldwide community.
Discussions are still continuing with Major League Baseball about whether they will release their players for the tournament.
?Read the full story on InsidetheGames?

---