News
2015-07-21
Women's baseball makes history with debut at Pan Am Games in Toronto
Canada, Cuba, Puerto Rico, USA and Venezuela compete for 7 days from July 20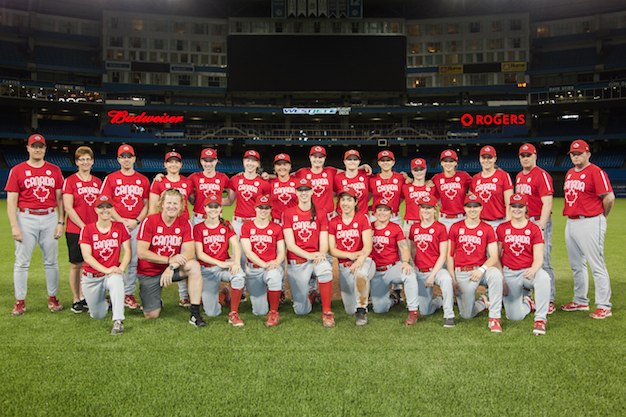 TORONTO (AP) -- Women's baseball made history Monday at the Pan Am Games, the first time it's been played in a large, multi-sport event.
There was no live television coverage at the debut, and perhaps only 200 fans saw the first pitch as American left hander Sarah Hudek threw a ball just off the plate to open the game against leadoff hitter Astrid Rodriguez of Venezuela.
"To be here, this is awesome. This is it," said American player Malaika Underwood. "It doesn't matter that we're not on TV. I mean the fact we are out here is the point. When we look back at this, I think we'll appreciate the magnitude."
(On July 20, USA defeated Venezuela 10-6 and Canada won 13-1 against Cuba
The field and the distances are identical in the men's and women's games. The only difference is seven innings for the women, and nine for the men.
The Americans are represented by a firefighter, a nurse, two high-school students and a wide mix of players, most of whom grew up playing baseball. Some also played softball, but Underwood guessed about two-thirds played only baseball -- on women's teams, or men's teams. The United States has no professional league for women, although Japan and several other countries do.
Women's baseball has been in the news the last few weeks. French player Melissa Mayeux, a 16-year-old shortstop, recently became the first woman on Major League Baseball's international registration list, making her eligible to be signed by pro teams.
Men's baseball and women's softball were cut from the Olympics after the 2008 Games in Beijing. Both might return for the 2020 Olympics in Tokyo, although women's baseball would be a long shot.
Underwood a 34-year-old infielder and a veteranon a team ranging in age from 16 to 41?said: "I don't think anybody on this team has aspirations to make it to Major League Baseball," said Underwood, who works in sports marketing. "Really, we just want to play at the highest level for women. We're not looking to play with guys, but those are the opportunities at the moment. We're just looking for equal treatment and inclusion in events like this."
?Read the full story on Mainichi Japan July 21, 2015?

---