News
2015-09-05
World No. 1 Japan, No. 2 USA to meet in finale of WBSC U-18 Baseball World Cup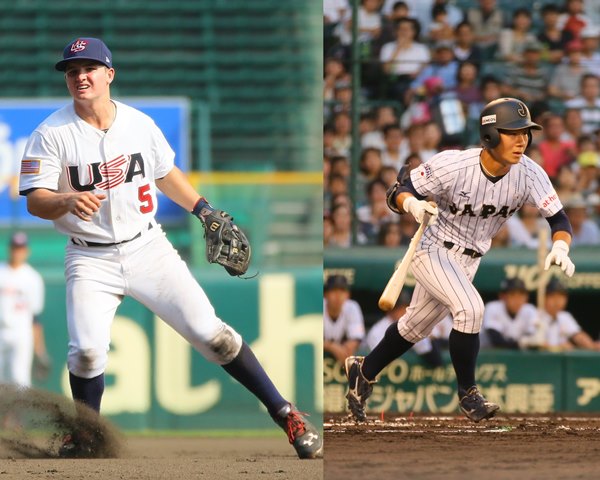 OSAKA, Japan -- World No. 1 Japan and No. 2 United States will play in the world championship finale of the XXVII WBSC U-18 Baseball World Cup at historic Hanshin Koshien Stadium in Osaka on Sunday, 6 September at 18:00 (GMT+9).
One day of competition ahead of the close of the Super Round, the Samurai Japan and U.S. U-18 National Teams have climbed atop the baseball world and will finish first and second in the Super Round Standings.
Pos. Nation Win/Loss
1 Japan 4-0
2 United States 3-1
3 South Korea 2-2
4 Australia 1-3
5 Canada 1-3
6 Cuba 1-3

With the U.S. having defeated world No. 8 South Korea in a thrilling come-from-behind victory (7-4) Thursday night, the U.S. possesses the tie-break advantage over South Korea.
While the world Nos. 1-2 are confirmed to be in Sunday's gold medal finale, the final day of the Super Round on Saturday will determine the nations that will battle for the bronze medal.

Saturday, 5 September
12:00: South Korea vs. Australia at Maishima Stadium
13:00: Japan vs. Cuba at Historic Koshien Stadium
18:00: United States vs. Canada at Historic Koshien Stadium
The bronze medal match will take place at 13:00 on Sunday, 6 September at Hanshin Koshien Stadium.