News
2016-02-24
New logo launched for Women's Baseball World Cup and teams to compete in 2016 event
By Insidethegames Duncan Mackay Monday, 22 February 2016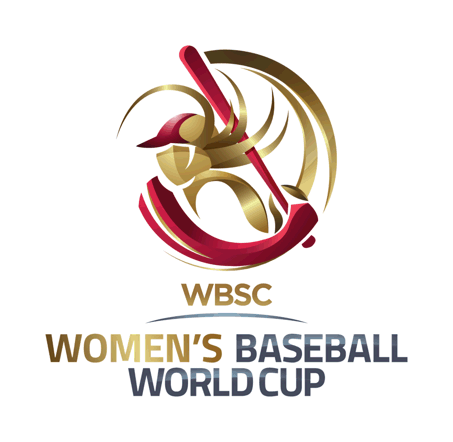 A new logo for the Women's Baseball World Cup, along with the teams due to compete in this year's tournament in South Korea, have been revealed.
The tournament, organised by the World Baseball Softball Confederation (WBSC), is scheduled to take place in Gijiang, a county in Busan, South Korea's second-largest city, from September 3 until 11.
The number of countries competing in the event has been expanded from the eight who took part at Miyazaki in Japan two years ago to 12 this time.
They are led by Japan, winners of the last four World Cups, and the United States, runners-up in the previous two.
They are joined by the hosts South Korea, who will be making their first appearance in the World Cup since it was held in Venezuela in 2010, when they lost all four of their matches.
Also taking part will be Canada, Cuba, Venezuela, Chinese Taipei, Hong Kong, India, Pakistan, The Netherlands and Australia.
The new logo for the Women's Baseball World Cup has been designed by British company the Works.
It features, what it is claimed is, a high-energy, iconic batter, with back-and-forth motion and force that captures both the anticipation and excitement of the swing.
Japan won the Women's Baseball World Cup for a fourth consecutive time in Miyazaki in 2014 ©Getty Images
The logo is part of an ongoing suite and new unified look and system for all Baseball World Cup properties, including the WBSC Under-12, Under-15, Under-18, Under-23 and women's events.
The newly launched identity of the Women's Baseball World Cup follows the rollout of new logos and looks for the Under-18 Baseball World Cup and global flagship Premier12, which were unveiled last year.
The official look and tournament logo featuring sponsors LG Electronics and Gijiang 2016 is due to be unveiled in the coming weeks, WBSC officials promised.
"This is an exciting time of sustained growth and emergence of our sport at the world level," said WBSC President Riccardo Fraccari.
"We foresee widening attraction and audiences of National Team competitions within our sport, particularly if we become 'Olympic', and that's why we are committed to unveiling a unified, impactful and highly recognisable brand across all our properties - distinguishing them from club competitions."
South Korean broadcasters SBS has acquired the exclusive rights televise the tournament.
It will be the seventh time it has been held since it was launched in Edmonton in 2004, when the US beat Japan in the final.
The US retained their title two years later in Taipei, again with victory over Japan, who have not been defeated since.