News
2016-05-03
WBSC, IRAN SPORTS LEADERS UNITE TO GROW BASEBALL, SOFTBALL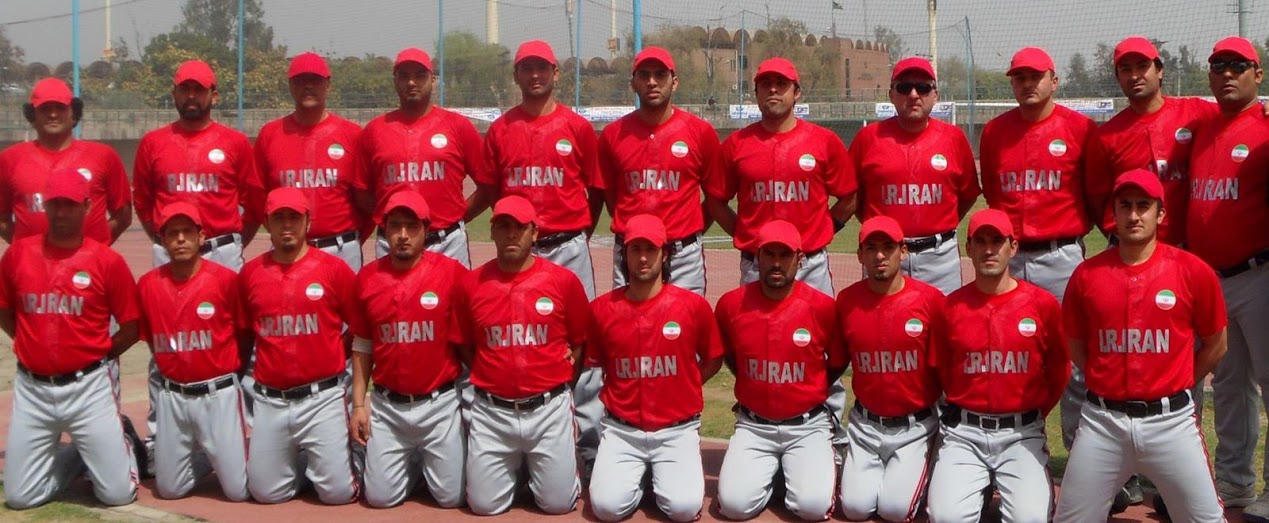 LAUSANNE, Switzerland May 2, 2016 -- The World Baseball Softball Confederation today announced a joint collaboration with the Iran Federation of Sport Associations, Iran's Ministry of Youth Affairs and Sports, the Iranian National Olympic Committee, and the Iran Baseball and Softball Association to expand and develop baseball and softball in Iran.

The first phase of the cooperation will focus on support and instruction (training, coaching, scoring, umpiring and venue construction), laying a foundation for the introduction and adoption of baseball and softball in school programmes in Iran -- targeting participation among young people and women, and the establishment of new clubs for national championships.

During an initial visit to Tehran in January, WBSC President Riccardo Fraccari met with Iran's sports leaders to outline the framework, opportunities and benefits of developing baseball/softball in West Asia.

Long-term objectives of the collaboration include the development of WBSC-standard facilities in Iran that could host international events and serve as national/international training centres.

A feasibility study is being carried out on the construction of a new baseball stadium in the central Iranian city of Isfahan. Existing infrastructure in Iran includes Karaj Baseball Stadium, which was completed in 2010 and hosts baseball/softball activities just west of the capital.

The new collaboration can potentially serve as a model for Iran's seven neighbouring nations, leading to significant expansion of baseball and softball in the region.

"WBSC is committed to the sustained global growth of our sport," said President Fraccari, "and the shared vision and recognition among Iran's sport leaders to promote baseball and softball in their nation is another key step forward in this regard. The Iranian Baseball and Softball Association under President Alireza Adib has done remarkable work in raising awareness of the benefits of our sport to Iran's young people and sports leaders."

Iran Federation of Sport Associations President Mohammad Alipour said: "This joint collaboration with WBSC can help expand the sporting landscape in Iran and fuel dreams and goals for the children and young people. As a global sport enjoyed and played by millions of men and women -- and one of the most popular organised sports amongst young people, growing baseball and softball nationally and having Iran baseball and softball representatives in international competition can strengthen the connection and shared culture between Iran and the world."

The Iranian National Baseball Team is currently No. 51 in the world rankings and captured the silver medal at the 2015 West Asia Cup in Islamabad, Pakistan.

"There is great potential to further globalise our sport and to establish elite men's and women's National Teams in this key region of the world, thereby promoting both baseball/softball and Iran's brand of sports and athletes internationally," President Fraccari said.

Iran Baseball and Softball Vice President Bahram Kardan has been appointed project manager and will oversee the planning, coordination and execution of the new undertaking.

The joint collaboration has already seen a (26 March to 4 April) visit to Tehran by National Softball Team manager Marina Centrone in which intensive instructional courses were given at the Azadi Sports Complex -- Iran's largest sports centre.

WBSC has also organised a mass shipment of baseball and softball starter kits to Iran to help launch the international development programme.

The world governing body is also currently exploring a similar development initiative in North Korea.

WBSC has 213 National and Associate Members across 142 countries and territories, with an estimated 65 million athletes participating in baseball and softball activities worldwide -- the majority of whom are youth athletes between the ages of 5 and 21.

Note: Iran earned the silver medal lead by then Manager Toma Irokawa of Japan at the XII Baseball Federation of Asia (BFA) West Asia Baseball Cup at Jinnah Stadium in Islamabad, Pakistan in February, 2015. Iran fell only once in the event to Pakistan, 12-0 and Pakistan went undefeated to win.