News
2016-08-06
Japan school baseball tournament's 'no girls' rule under fire
August 5, 2016 (Mainichi Japan)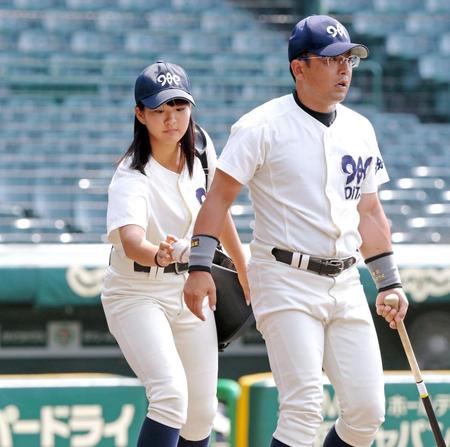 The Japan High School Baseball Federation is set to discuss revision to its regulations banning girls from the field during practice at Koshien stadium, after a female club assistant was sent off during her team's practice ahead of the start of the National High School Baseball Championship on Aug. 7.
The federation's secretary-general, Masahiko Takenaka, said on Aug. 4 that he will bring the subject before a committee within the organization. If members agree that girls should be allowed on the field as long as their safety is secured, the "boys only" rule may be reconsidered, he said.
During practice at Koshien stadium on Aug. 2, a female club assistant of a high school from Oita Prefecture was out on the field in the same club uniform as the male teammates, handing out balls to players during fungo drill practice. About 10 minutes later, a tournament official noticed her and sent her to the dugout.
Under precautions related to games in the federation's rulebook for high school baseball teams and school supporters handed out to each participating school, "up to five extra team members (males only) can be on the field during pregame practice." At the same time, the rulebook mentions nothing about gender in relation to practice before the tournament has opened, merely stating that "those who are not in team uniform cannot be out on the field" during that time.
The federation takes the position that guidelines on the games also apply to pre-tournament practice. Shigeru Hirose, head of the Oita high school baseball club, says he thought girls could go out on the field as long as they were in club uniform.
The regulation is aimed at preventing girls from getting injured, because of differences in physical strength between them and their male teammates. However, a number of female members have helped out players during club practice, including the assistant from the Oita high school. In some cases girls are allowed on the field during prefectural tournaments.