News
2017-07-13
USA and Japan National Collegiate Baseball Teams to Play in their 41 st Edition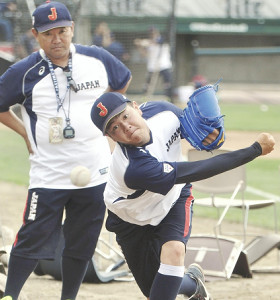 The United States and Japan national collegiate baseball teams are going head-to-head at Fitton Field, Massachusetts on July 13, 2017.
This is the first of five games USA and Japan will play in New England, with games at Worcester on Thursday, Brockton, Mass., on Friday, Lowell, Mass., on Saturday and Nashua, N.H., on Sunday.
Baseball series between the two nations started in 1972. This series will be the first held in the U.S. since 2011.
The Team Japan had 1 win and 1 loss on practice games in Japan and the Team USA beat Chinese Taipei four in a row, and won three of five against Cuba.

Players of Team Japan signed autographs and took pictures with children who came to the stadium to watch their practice.