News
2017-07-17
Despite loss, great experience for U.S. – Game-3 against Collegiate Team Japan
07/17/2017 LOWEL SUN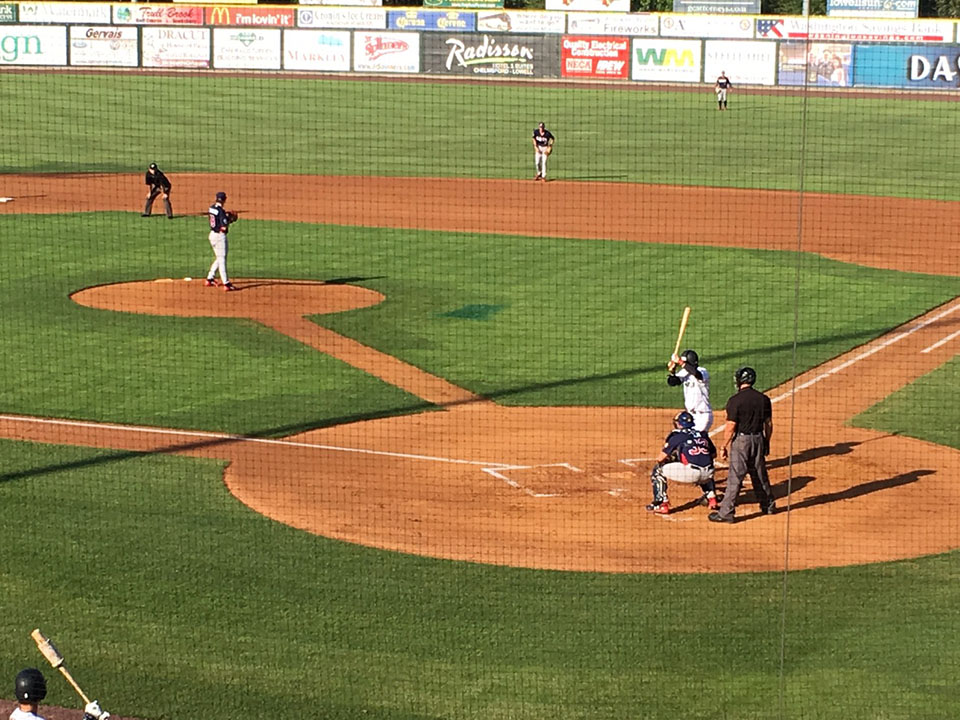 LOWELL -- International baseball came to LeLacheur Park on Saturday night as the United States Collegiate team fell to team Japan, 5-4, in the fourth game of a five-game New England series.
"It was a great experience, we've been in different parts of the country like North Carolina, we've been up here a few days and it's a beautiful ballpark and the Red Sox have treated us great. It was a first-class operation all the way around," said U.S. coach John Savage of the experience.
Due to the fact that team USA is a roster compiled of college all-stars, the season did not start until late June. They have played other college all-star teams all well as the international collegiate team from Cuba and Chinese Taipei, an experience that is few and far between for college players.
"The opportunity to play for your country against another country is just another feeling, just another mindset. The pride and togetherness just seems to be a bit stronger. The sample size is smaller, and they are all amateur players who are going to be professional players," said Savage.
The difference between playing against college team's during the season or even in an elite summer league like the Cape Cod Baseball League is that team USA gets the experience to play against international prospects, and 26.5 percent of players on major league rosters to start the 2017 season were born outside the U.S. It gives players a look at different styles of play from different parts of the globe.
"They are much more athletic, much more left-handed, they have prospects, they look like good college players. Cuba looks like an older professional team, Chinese Taipei looked like a younger college team, and these guys are pretty advanced in their ability to hit and run compared to the other guys," said Savage.
Team USA was motoring through this game as it took a 4-2 lead into the bottom of the eighth inning on the backs of four innings of one-run baseball from starter Konnor Pilkington and three innings of one-run ball from Sean Wymer. Wymer had runners on first and second with no outs with Japan designated hitter Taishi Kusumoto due up. He ripped a changeup into right field which Steele Walker dove for and missed.
The miss ended up being costly as the ball rolled to the outfield wall as both runners scored and Kusumoto stood on third with a two RBI triple that tied things up. On the following at-bat Kusumoto was driven in on a sacrifice fly to give Japan the lead. The U.S. went 1-2-3 in the ninth to end it.
The 12 runners that team USA left on base ended up being costly.
The presence of the USA collegiate team is more intriguing now than in recent years because baseball will be making its way back to the Olympic stage in 2020.
"It needs to get back, it looks like it will be professionals, but it is still good for these guys to wear the uniform and play against other countries" said Savage.
The U.S. professional team won the World Baseball Classic this past March.
Team USA will finish its summer season Monday with the fifth game of this series against Japan at Holman Stadium in Nashua, N.H., at 7 p.m.