News
2017-08-09

99th National High School Baseball Championship Kicked Off at Koshien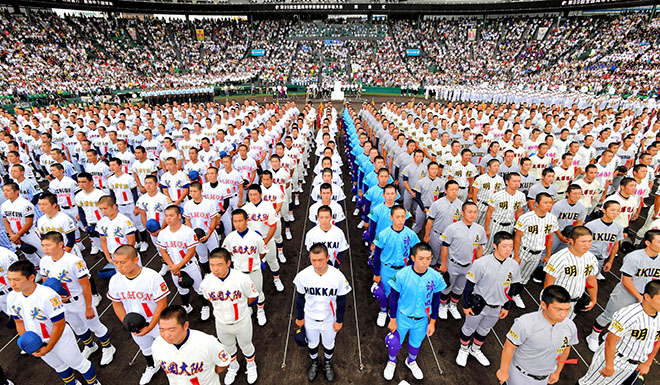 Postponed by one day due to Typhoon No. 5, the 99th National High School Baseball Championship got underway at Koshien Stadium in Nishinomiya, Hyogo Prefecture on August 8, 2017.

Celebrating the start of the 15-day tournament of 49 high school teams from 47 prefectures, Eiji HATTA, President of Japan High School Baseball Federation, encouraged young players to make lots of memories with every throw and hit and concluded his opening speech: "We are always behind you!" in English. Captain of Hokkaido Takikawa Nishi High School made a pledge for fair play, saying, "We'll never give up and we'll play the games with our full strength."

Mina Nagashima, the daughter of Yomiuri Giants Lifetime Honorary Manager Shigeo Nagashima, threw the ceremonial first pitch.