News
2017-08-26
Mexico and Japan clash for berth in Little League World Series championship game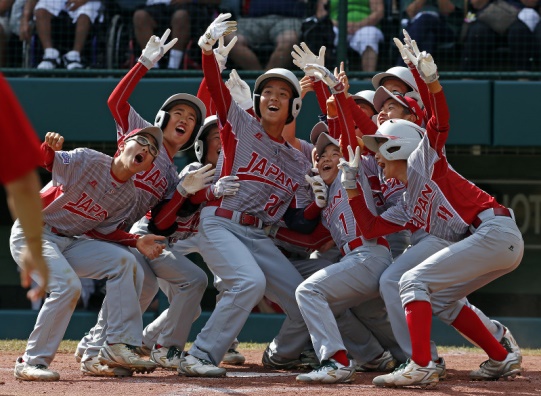 SOUTH WILLIAMSPORT, Pa. (AP August 26, The Mainichi) -- Mexico is two wins away from claiming its fourth Little League World Series title, but it has to go through powerhouse Japan and one of the two remaining U.S. teams to accomplish that feat.
Mexico next plays 10-time Little League World Series champion Japan in the international championship game on Saturday, and through three contests, Japan has shown hardly any signs of weakness.
STORY SO FAR: Japan, which has won four of the last seven Little League World Series titles, has outscored opponents 22-1 in this year's tournament, cruising the whole way. The Japanese team, which is from Tokyo, downed Australia, South Korea and Canada in that order.
Mexico has played five games so far, and has scored 29 runs while allowing six, though four of those came in its lone loss against Venezuela in the tournament's opening match. Since then, the Mexicans from Reynosa, along the Texas border at Hidalgo, have defeated Italy, South Korea, Venezuela in a rematch, and Canada.
This year's Little League World Series has a special significance for Mexico, as it marks the 60th anniversary since the 1957 Mexico team became the first international team to win the tournament.
WHO TO WATCH: Andre Garza (Mexico) is batting .571 with three home runs and six RBIs over his five tournament games. What's more impressive is he has recorded only seven official at-bats, as he has walked in his six other plate appearances.
Natsuki Yajima (Japan) is 6 for 10 (.600) in three Little League World Series games, with three doubles, a home run and five runs scored.
DID YOU KNOW?: There have been eight shutouts in this year's Little League World Series, five of which belong to either Japan or Mexico.