News
2018-03-23
WBSC Executive Board to meet in Paris,
Friday session live-streamed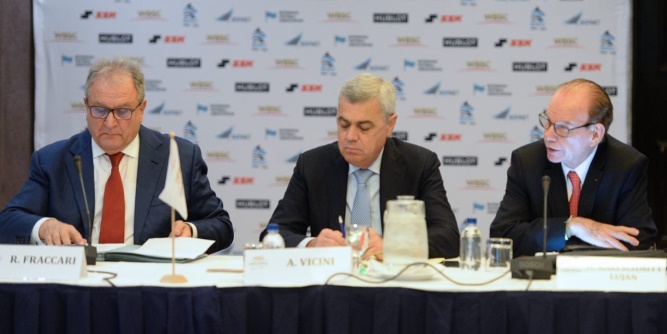 WBSC Executive Board will meet in Paris on Friday 23 and Saturday 24 March at the headquarters of the French Olympic Commitee (CNOF, Comité National Olympique et Sportif Français), Avenue Pierre de Coubertin.
The first session of the Executive Board Meeting is scheduled in the afternoon of Friday. The session is set to start at 2.45 pm and will be streamed live via the WBSC YouTube channel.
"WBSC is constantly looking to improve on all areas, including its governance," said WBSC President Riccardo Fraccari. "I hope that many Member Federations will join us in this important occasion."
Saturday will be a full day of work, starting 9 am and through 6 pm. The Executive Board will make decisions that are very important for the future of the organisation and sport.
During the sessions in Paris WBSC will possibly award hosting rights for 2019 World Cups and for the first round groups of the top-tier flagship event, Premier12.
Guests of the meeting will be the acting major of Tainan, Taiwan, who will present his ambitious plan for its city to serve as the long-term host the U-12 Baseball World Cup. Other topics will touch on digital transformation and the future strategy for the Baseball5.
The campaign for the inclusion into the programme of the Paris 2024 Olympic Games will also be a central part of the discussion and not only the framework for the gathering
Following the Executive Board meeting, WBSC will also be able to reveal the qualifying system for the 2020 Olympics.
Executive Board Members, WBSC staff and guests will close their stay in Paris getting together for the official dinner.