News
2018-06-30
CPBL team owner Jeffrey Koo Jr. inaugurated as new leader of Chinese Taipei Baseball Association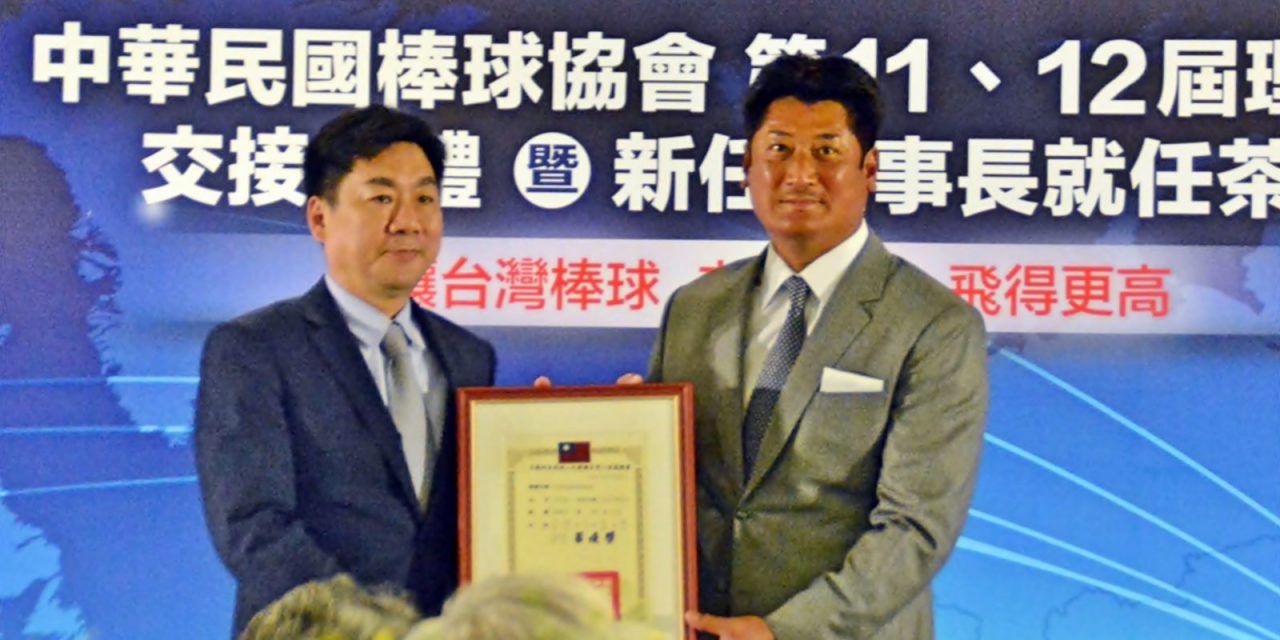 TAIPEI 29/06/2018– Jeffrey Koo Jr., owner of the Chinatrust Brothers in the Chinese Professional Baseball League (CPBL), was inaugurated today as the new president of the Chinese Taipei Baseball Association (CTBA), beginning a four-year term to 2022.
Many top government officials and baseball leaders — including CPBL Commissioner John Wu, Baseball Federation of Asia President Tom Peng and Baseball Federation of Japan President Masatake Yamanaka — gathered at the Mandarin Oriental to witness the formal inauguration.
Speaking at the inauguration via video message, World Baseball Softball Confederation (WBSC) President Riccardo Fraccari said: "President Koo will be able to reinforce the synergy between CPBL and CTBA, in order to allow Taiwanese baseball to reach new heights."
Baseball legend and home run king Sadaharu Oh also sent his congratulations via video message.
Koo replaces Liao Cheng-ching as the 12th president in CTBA history.
The new CTBA leader and CPBL club owner is also a major shareholder of one of Taiwan's biggest privately owned financial institutions, CTBC Financial Holding.
Baseball is the top spectator sport in Taiwan and the Chinese Taipei National Team is currently ranked No. 6 in the WBSC Baseball World Rankings.