News
2018-11-15
Rissho University and Sapporo Otani High School won 49th Meiji Jingu National Baseball Championship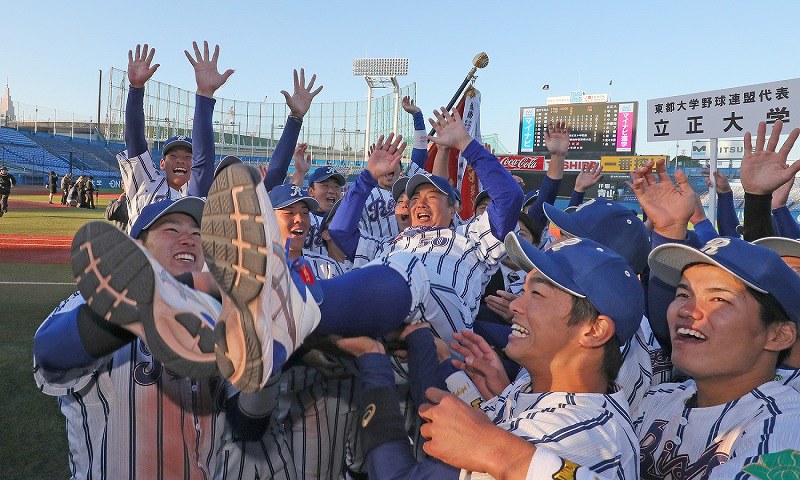 To mark the close of 2018 amateur baseball season in Japan, 10 regional high school champions and 11 university champions gathered in the 49th Meiji Jingu (Shrine) National Baseball Championship at Meiji Jingu Stadium in Tokyo.
After the 5-day elimination tournament from November 9, Rissho University (representing Tohto University BBL) won against International Pacific University (representing 3 BBLs of Chugoku and Shikoku) 4 - 3 on November 14, their second win at the Meiji Jingu National Baseball Championship with the first win in 9 years ago. Trailing, 3-2, heading into the top of the eighth, Rissho put a four-spot on the board by RBI single by left fielder Hiroya OGO and a come-home-behind two-run homer by infielder Yukiya ITO and escaped without allowing a run.
In the high school division, Sapporo Otani High School (Hokkaido) defeated Sohseikan High School 2 – 1, the first win in their debut appearance, and secured an additional spot in the 91st National Invitational High School Championship at Koshien Stadium in Nishinomiya to be held for 12 days from March 23, 2019.