News
2018-11-16
USA Baseball Launches Pure Baseball
Pure Baseball is a zero-tolerance policy regarding abuse that ensures the well-being of athletes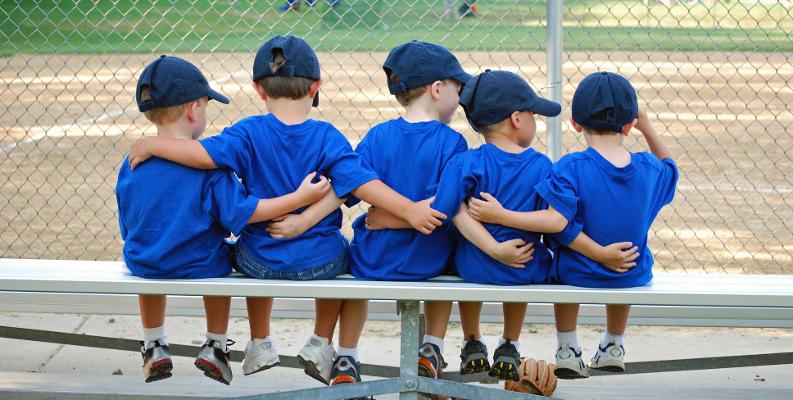 DURHAM, N.C. - USA Baseball announced on November 15the launch of Pure Baseball. Pure Baseball is the organization's zero-tolerance policy regarding abuse - inclusive of emotional, physical and sexual misconduct - within the sport of baseball across the United States to ensure the overall well-being of its minor athletes.

Pursuant to the guidelines presented in Senate Bill 534 (SB 534) and in cooperation with the U.S. Center for SafeSport, the Pure Baseball initiative and its numerous resources will impact USA Baseball, its national team athletes and event participants, in addition to its national member organizations, local affiliate organizations and all other unaffiliated baseball organizations in the amateur baseball landscape.

"The launch of Pure Baseball is a significant venture by USA Baseball to provide a safe, competitive environment for all athletes playing baseball in the United States," said USA Baseball Executive Director/CEO Paul Seiler. "There is nothing more important than the safety of our minor athletes and we are committed to doing our part to protect the future athletes and fans of our game."

Pure Baseball is comprised of four components: reporting, background checks, education and training, and minor athlete safety policies. The policies and procedures created by USA Baseball as part of this program model those set forth by the U.S. Center for SafeSport, and also contain supplementary guidelines to further safeguard minor athletes and their interactions with adults, and account for baseball-specific situations that may occur.

In a concerted effort to protect all minor athletes playing baseball in leagues and events across the country, USA Baseball has made all Pure Baseball resources available for consumption on PureBaseball.org and SportDev.org. In doing so, the organization has mitigated the procedural impact on amateur baseball organizations set forth by the requirements of SB 534. Organizations large and small are now able to fulfill all background checks, education and training, and reporting requirements through USA Baseball even if their organization cannot support the bandwidth and infrastructure needed for compliance.

"It is our duty as the National Governing Body of baseball for the United States to provide the resources to those who need them," continued Seiler. "In order to achieve this, USA Baseball is proud to provide the tools needed to fulfill the requirements set forth by Senate Bill 534 to our constituents so that we can collectively protect our athletes from abuse."

Two abuse awareness courses hosted by two-time World Series champion David Ross have been launched on USA Baseball's education platform to accompany the launch of this initiative. Abuse Awareness for Adults and Abuse Awareness for Minors satisfy the education and training requirements set forth by SB 534 for the entirety of the amateur baseball community.

In addition, as part of the Pure Baseball launch, USA Baseball and USA Softball have partnered together in order to protect all male and female athletes who share the love of bat-and-ball sports. Both national governing bodies will independently manage the reporting of abuse in its respective sport; however, they will cooperatively publish and enforce a list of adult individuals who are suspended or banned from participation in baseball and softball in the United States.

"USA Softball is honored to join forces with USA Baseball in our commitment to athlete safety," said Craig Cress, Executive Director at USA Softball. "Our national governing bodies have been diligent in our individual efforts to protect our athletes and I am hopeful that together we will reach new heights in this endeavor."

Lastly, in an effort to diminish the exposure of minor athletes to dangerous individuals, SB 534 requires that all adults working with minor athletes undergo a background check. In accordance with that, as part of the Pure Baseball program, all individuals working within the amateur baseball landscape are able to submit a background check application at SportDev.org through USA Baseball's service provider, JD Palatine.

Visit PureBaseball.org or email PureBaseball@usabaseball.com for more information on the Pure Baseball initiative and its minor athlete safety policies. To meet the requirements of SB 534 by submitting a background check application, to report abuse, to check the suspended and banned individual list, or to complete the abuse awareness courses, visit SportDev.org.