News
2019-07-02
MLB scraps 2020 Asia opener; eyes more Europe games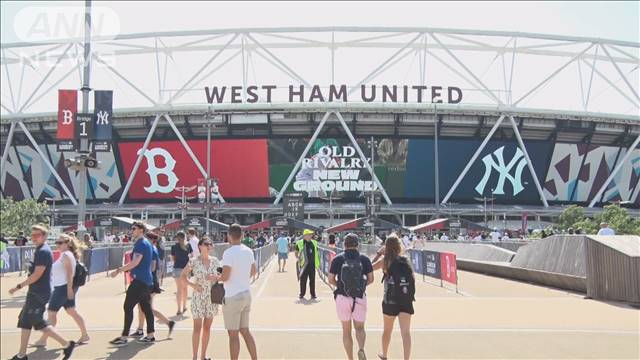 Major League Baseball has scrapped plans to open its 2020 season in Asia and hopes to play more games in Europe. MLB started its season in Tokyo for the fifth time in 2019, and its labor contract with the players' union called for a 2020 opener in Asia. In addition to Tokyo and London, MLB had two series at Monterrey, Mexico.
The New York Yankees and Boston Red Sox played MLB's first games in Europe last weekend at London's Olympic Stadium, the home of the Premier League soccer club West Ham. The Chicago Cubs and St. Louis Cardinals are to play at the same venue next June.
The NFL has played regular-season games annually in London since 2007, and the NBA since 2011. The NHL opened its 2007-08 season at London's O2 Arena but has not returned.
MLB hopes the games in London grow European fan engagement and player development. An array of retired All-Stars and Hall of Famers conducted a youth clinic. Mariano Rivera, Reggie Jackson, Alex Rodriguez, Andy Pettitte, Hideki Matsui, Carlos Beltran, Nick Swisher and Aaron Boone worked with players ages 8-15.
The New York Yankees overcame a four-run deficit to beat the Boston Red Sox 12-8 Sunday for a two-game sweep of the groundbreaking, high-scoring trip across the pond.