News
2019-07-12
Targeting millions of youth, Asian Baseball and Softball bodies launch 5-on-5 'WBSC-Asia Baseball5 Commission'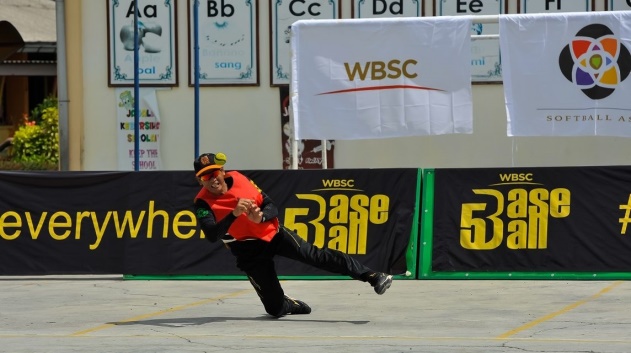 LAUSANNE, Switzerland -- 11 July 2019 -- World Baseball Softball Confederation (WBSC) President Riccardo Fraccari today applauded the leaders of the Baseball Federation of Asia (BFA) and Softball Asia (SA) for having signed a Memorandum of Understanding to establish the WBSC-Asia Baseball5 Commission.

The mission of the new commission is to promote and develop the new five-on-five Baseball5 discipline across Asia, attracting more youth and athletes to the already 65 million people who practice baseball and softball in over 140 countries.

"Baseball5, which only requires a ball to play, is uniquely positioned to drive our sport into new territories, further establishing baseball and softball as a major global sport," Fraccari said, "and this joint venture by the Baseball Federation of Asia and Softball Asia, which targets millions of potential athletes across Asia, is a great reflection of this."

The commission is chaired by the current President of Softball Asia, Ms. Beng Choo Low, who is also WBSC Secretary General. The commission is to be composed of four members representing equally each of the two continental bodies.

Ms. Low said: "Looking ahead to the WBSC Baseball5 World Cup, plans are being made for the first WBSC-Asia Baseball5 competition for Asian teams in the near future. Baseball5 can be an invaluable tool for allowing people to access our sport especially in urban and densely populated areas that often characterize our continent."

Lately, countries like Canada and Argentina have formed similar bodies at the national level. WBSC Europe also recently formed its urban Baseball5 Working Group. The first WBSC-Asia collaboration was the WBSC-Asia Coaching Seminar, which was held from 8-9 July in Kuala Lumpur, Malaysia. At this session, the coaches certification process started for several Asian countries in the region.