News
2019-07-25
1 year to Baseball, Softball's Olympic return at Tokyo 2020 Games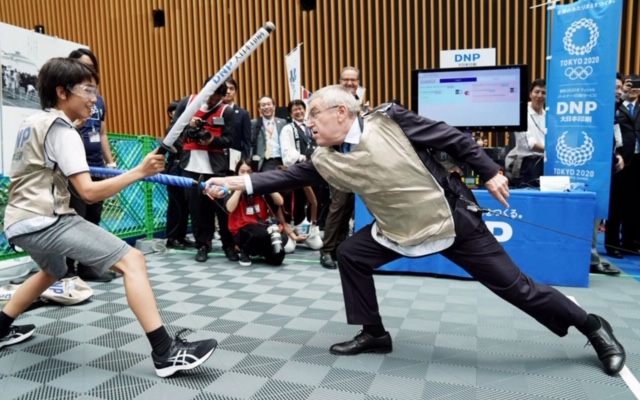 LAUSANNE, Switzerland -- 24 July 2019 -- Today marks one year to go until the Olympic Games Tokyo 2020, and anticipation for the world's greatest sports event and for baseball and softball's historic Olympic comeback is building worldwide as Olympic qualification heats up.

Baseball and softball will return to the 2020 Olympics after being absent for the 2012 and 2016 editions, with baseball/softball having grown to 65 million athletes across 140 countries worldwide. The bat-and-ball sport is one of five new events added to the Tokyo 2020 Olympic Games programme, where baseball/softball, as the top sport in Japan, is expected to be one of the main attractions.

Behind the vision of International Olympic Committee (IOC) President Thomas Bach and Japanese Prime Minister Shinzo Abe, softball will open the 2020 Olympic competition with games in Fukushima, to showcase the region's recovery to the world following the devastating Great East Japan Earthquake in 2011.

"With one year to go, we are honoured that softball will be the first sport played at the Tokyo 2020 Olympic Games, and this is very exciting for our athletes," said WBSC President Riccardo Fraccari. "We are also proud that baseball and softball is part of President Bach's vision to use sport and the Olympic Games to bring worldwide attention to the regeneration of Fukushima."

Baseball's Road to Tokyo

The first baseball team to earn a ticket to the Tokyo 2020 Games will come out of the WBSC Baseball Europe/Africa Qualifier in Italy this September. Then one more team -- potentially two -- will be determined at the II WBSC Premier12 this November, when the top 12 teams in the world go head-to-head in the Global Baseball Battle.

With automatic Olympic qualification for host Japan, the remaining spots in the six-team Olympic baseball event will be awarded at the Americas Olympic Qualifier and the Intercontinental Qualifier in 2020.

Japan boasts among the most vibrant and successful professional baseball and softball leagues in the world, and their national teams are ranked World No. 1 in men's baseball and No. 2 in women's softball. With matches taking place in the iconic 30,000-seat Yokohama Stadium and the newly modernised Fukushima Azuma Baseball Stadium, expectations are high for sold-out matches and an electrifying atmosphere throughout the baseball-softball tournaments.