News
2019-07-27
WBSC U-12 World Cup Started at Stunning New Venue in Tainan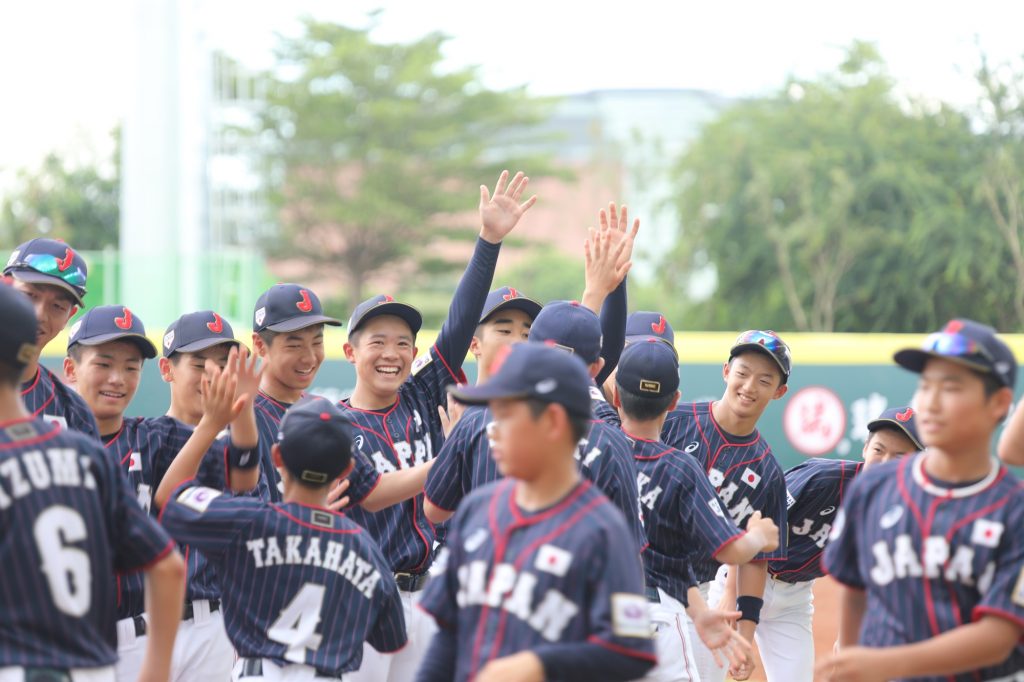 Japan, South Africa and Chinese Taipei in Group A: Korea, USA and Venezuela in Group B are the teams that won the games of Day 1 of the WBSC U-12 Baseball World Cup 2019.

Chinese Taipei is off a strong start. The hosts defeated Cuba, 4-2, in front of a sell-out crowd of 7,912 to close Day 1. Starting pitcher Chen Kai Sheng went five innings and earned the win.
The game was preceded by a ceremony during which WBSC Secretary General Beng Choo Low and Executive Director Michael Schmidt declared the tournament open.
Japan needed only four at bats to outscore the Czech Republic, 21-0, in game 1 of group A.
Four different Japanese pitchers worked one inning: Kawagoe, Sakamoto, Aoki and Shigematsu. They combined seven strikeouts and allowed only one hit in the fourth. The Czechs starter Kolev could get only one out in a seven-run first inning plagued by two defensive errors.
Japan combined for 16 hits, with lead-off hitting center fielder Akazawa collecting three.

The National Team of the day in Group B happened to be Korea. The 7-0 shut out win against Mexico was impressive, Korea's starter Na Hyun Seo pitched three impressing innings to win the game.