News
2019-07-27
With a little help from Akazawa, Japan's pitchers dominate Cuba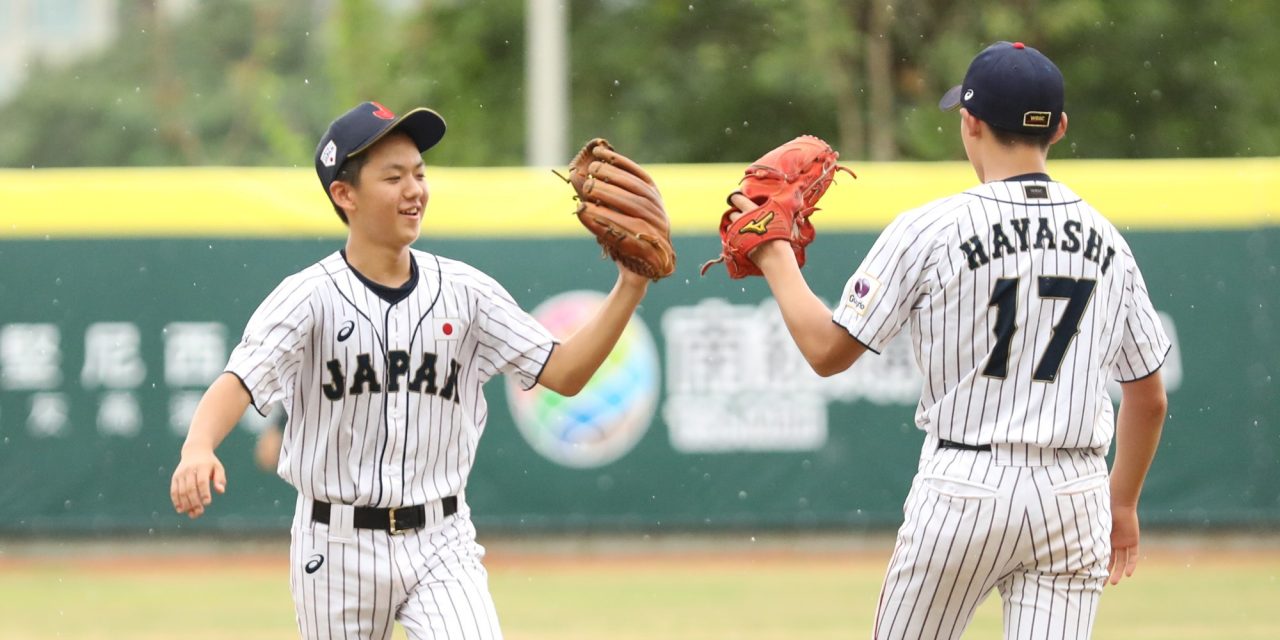 27/07/2019 Japan matches Korea with the second shut-out win in as many games. The young Samurai defeated Cuba, 6-0.
Four Japanese pitchers limited Cuba to three hits. A key play by center fielder Rui Akazawa in the top of the second helped them remain unbeaten.
Japan's offence made the most of six hits thanks to aggressive base running.
Japan got on the scoreboard in the bottom of the first against starter Yelson Acosta. Center fielder Rui Akazawa singled to the opposite field and stole second. Clean-up hitter Shosei Takahashi doubled him in.
Japan's starter Hironusoke Namatame risked surrendering the lead in the top of the second. With two runners on, catcher Ewan Montalvo went deep but was put out by a great running catch by Akazawa.
It was the last chance Cuba had to turn things around. Their next hit came against reliever Hayashi in the sixth.
In the bottom of the third, Cuba's reliever Danguillecourt walked the bases loaded and left for Johan Rodriguez. The reliever hit shortstop Imai to make it 2-0 for Japan
In the bottom of the fourth, Japan broke the score open. With third baseman Hayashi (base hit) on board, Cuba's second reliever Johan Rodriguez struck out Kawagoe, who reached on the wild pitch. Hayashi scored on the play and another wild pitch allowed Kawagoe to make it 4-0.
Japan extended the lead in the fifth against Mailon Batista.