News
2019-08-02
U-12 Baseball World Cup: only Japan undefeated after Day1 of the super round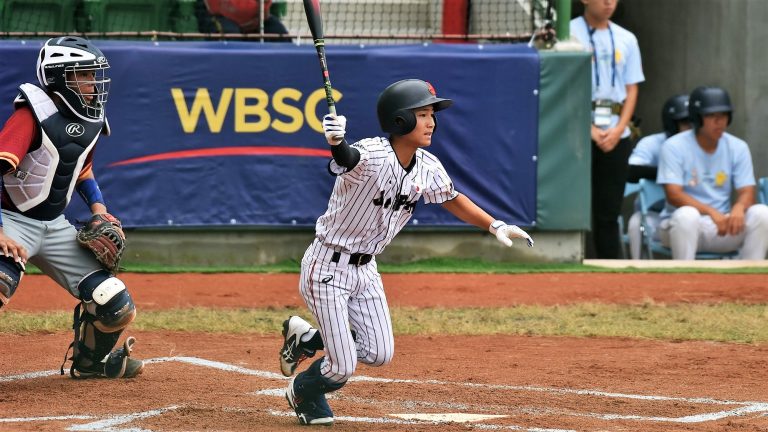 Japan keeps marching undefeated towards the final of the U-12 Baseball World Cup. The young Samurai beat, 4-1, Venezuela playing superb defence behind almost untouchable pitchers. Japan's offence showed the Samurai can use both power and the short ball to put runs across the scoreboard.

Japan's starter Sakuma Aoki impressed with a blistering 76-mile per hour fastball but had struggles with control. He allowed two walks in the top of the second and Venezuela's third baseman Christopher Alvarado made him pay with a one-out and one-RBI double.

Chinese Taipei earned a key victory, 9-3, against Korea at the end of a game heavily influenced by rain. The two National Teams had to wait for more than two hours at the end of the first inning before the game could resume. This delay influenced play so much that the total of defensive errors piled to five.

Chinese Taipei took the lead before rain delayed the game. The hosts jumped on Korea's starter Na Hyunseo from the very beginning. Shortstop Yeh Hung Jen led off with a single and catcher Jang Ting Yi reached on a one-out walk. Third baseman Huang Tien Szu followed with an RBI double to right and a deep grounder to second base by right fielder Yu Yan Cheng made it 2-0. Pitcher Chen Kai Sheng singled the third run in and sent Na to the showers.
Submarine Jung Mingyu couldn't stop Chinese Taipei. Korea failed to complete a double play on a grounder to shortstop by left fielder Chang Yao Yun and the hosts added a run. A base hit by second baseman Wu Yi Rui made it 6-0.

As the game resumed, Jung Mingyu allowed two more runs on a defensive error and a balk.
Working with an eight-run lead in the bottom of the second put Chen Kai Sheng in a comfortable situation, despite the long wait in the dugout.
The starter left with two outs in the third and after having allowed only one earned run.

Korea managed to score two more runs but was never able to make the game close again. Chang Yao Yun and Lin Cheng Yu completed the job that Chen Kai Sheng had begun hours before and that the rain couldn't spoil.