News
2019-08-09
Japan Sports Agency head weighs in on pitching injury debate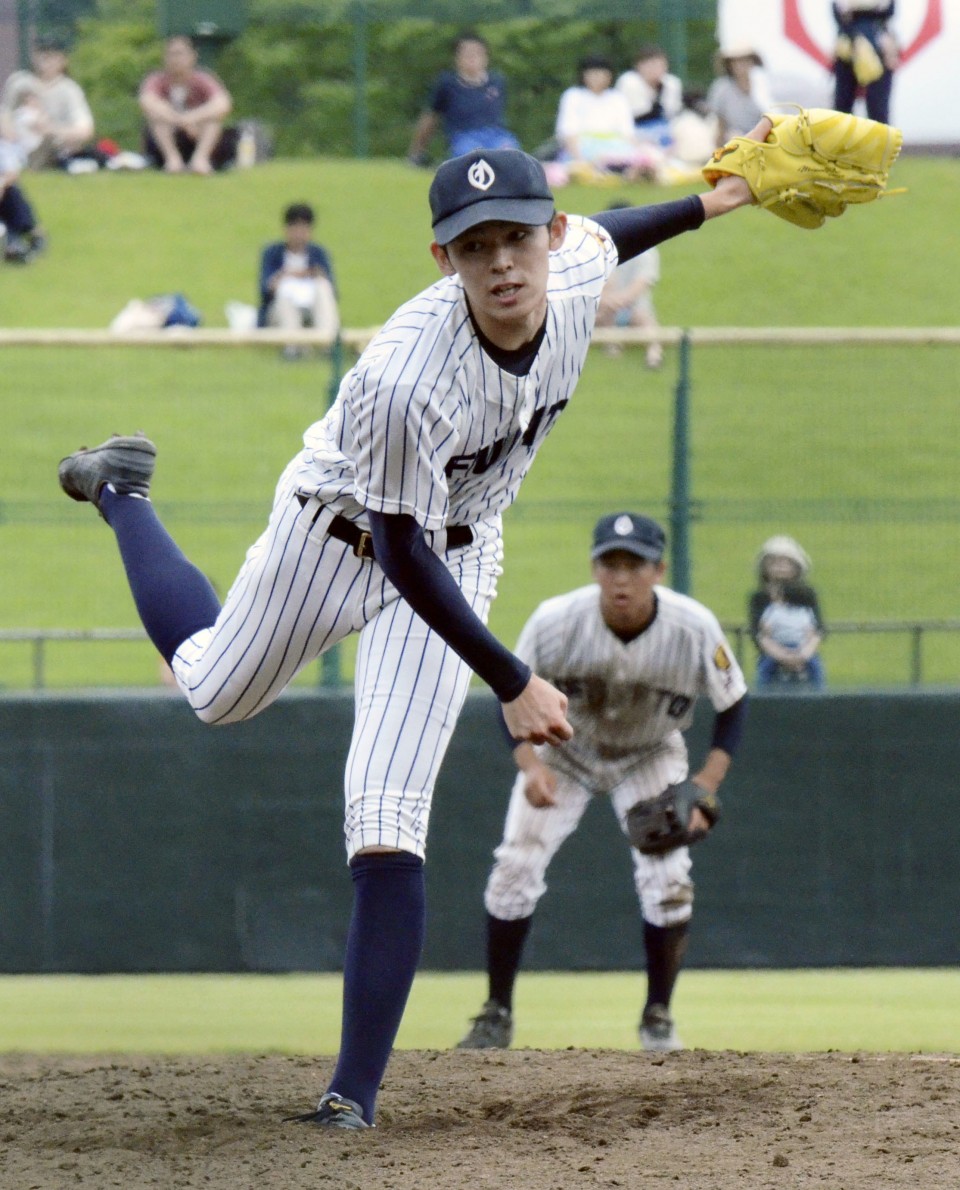 Two weeks after potential major league prospect Roki Sasaki made waves in Japan by not pitching in order to protect his valuable right arm, the head of the Japan Sports Agency has called for reform in Japanese high school baseball.

Sasaki, whose fastball has been recorded at 163 kilometers (101.3 miles) per hour and who has been scouted by 20 of the major leagues' 30 teams, was held out of his prefectural championship game, which his school lost.

That break with the customs of the tradition-bound world of high school baseball sparked discussion across the nation about whether pitchers should pitch day after day and throw unlimited numbers of pitches.

"The era of saying, 'It's OK for kids to flame out in high school,' is past," JSA Commissioner Daichi Suzuki told Kyodo News in a Wednesday interview. "It's essential to compete hard without injury."

Suzuki, the 1988 men's 100-meter Olympic backstroke champion, said baseball authorities need to conform to changing social norms that recognize the health risk of the marathon pitching feats that have long been a staple of Japanese high school lore.

"High school baseball has to be sensitive to the changing mood of the times," said Suzuki, who confirmed that he agrees with the principles underlining guidelines published in America to protect young arms.

The "Pitch Smart" program, produced in cooperation with Major League Baseball, includes guidelines prescribing pitching limits and rest days for players at different ages up to 18, and spells out arm injury risk factors such as not taking enough time off from baseball every year.

"The best thing is to discuss the problem while considering pitch limits, the schedule and days off between mound appearances as part of comprehensive whole," Suzuki said.

In Sasaki's case, Ofunato High School manager Yohei Kokubo had strictly limited his young star's use, having determined that his bones were not fully mature.

In the fourth round of the Iwate tournament, the right-hander threw one of his 194 pitches at 160 kph (99.4 mph). Three days later, after skipping the quarterfinal, Sasaki threw 129 pitches in the semifinal but did not pitch again.

"One has to respect the decision of the manager," Suzuki said.

However, Kokubo did have his critics.

Former Yokohama High School manager Motonori Watanabe coached Daisuke Matsuzaka at the 1998 summer nationals, when he became a household name in Japan for his pitching exploits. In just one of his games, Matsuzaka won a 17-inning, 250-pitch complete game that enraptured the nation.

Multiple reports quoted Watanabe being critical of the decision to sit Sasaki, saying he himself would have pitched him in consecutive games.

But since last year, calls for reform in Japanese youth baseball have been mounting. In December, Niigata's prefectural high school federation announced reforms for its spring tournament, while the Japan Rubber Baseball Association and Pony league have also announced new rules to protect pitchers in their tournaments.

Although the national high school federation pressured Niigata to abandon its pitch limits, the national federation bowed to pressure in February and commissioned a 13-member panel to study possible rule changes to protect pitching arms. Former New York Mets pitcher Satoru Komiyama was named to the panel along with Watanabe.

When the panel was formed, Watanabe said, "I want a broad discussion not just about the pitch limits, but also about other possible options."

One radical option was raised by Suzuki. He suggested that high school-aged children might benefit from baseball outside of the current structure. Currently, high school baseball is organized around school club activities or "bukatsu."

Junior high school-aged children can join clubs in hardball leagues outside of schools, where rubber balls are used. Suzuki said that giving high school-aged children the same kind of choice could lead to solving problems.

The commissioner raised the idea of pro baseball teams forming youth clubs, like pro soccer teams do, to give players options aside from their schools, a suggestion that could raise hackles of amateur baseball authorities who are wary of pro baseball's influence.

"I should think those (pitchers) who hope to turn pro don't want to pitch in game after game in their high school days," he said, suggesting that professional-sponsored teams might be more inclined to protect those players' futures.

Last year, the JSA recommended school sports clubs abstain from activities two days a week, as overwork has been considered a problem with soccer clubs as well. Suzuki said that reform in baseball could have larger implications for Japan.

"If baseball can change, I think it will positively affect other sports as well," he said.