News
2019-08-30
French Baseball Softball Hosts III International Tournament "Yoshida Challenge" Inviting Samurai Japan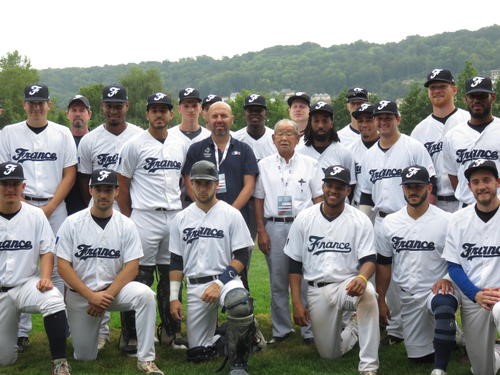 2019"Yoshida Challenge" Tournament by 4 teams including Samurai Japan which will participate in Asia Cup in Taiwan in October, 2019 kicked off at Rouen, outskirts of Paris on August 28.
The tournament is dedicated to YOSHIDA Yoshio (86) who managed the Nippon Professional League's Osaka Hanshin Tigers 3 times (1975-1977, 1985-1987, 19897-1998) before heading off to France in 1989 to manage its National Team. He is a Hall of Fame shortstop of Tigers and highly popular commentator and columnist in Japan.
The 1st Yoshida Challenge was held in 2014 joined by 4 teams including Seino Transport of Japan and the Netherlands won the series and they were crowned again at the 2nd tournament of 4 teams in 2016.
YOSHIDA threw the ceremonial first ball at the opening on August 28 and commented that both professional and amateurs should join forces to realize return of baseball and softball in 2028 Los Angeles Olympic.