News
2019-09-02
AUSTRALIA AND CUBA SIGN WIDE-RANGING MOU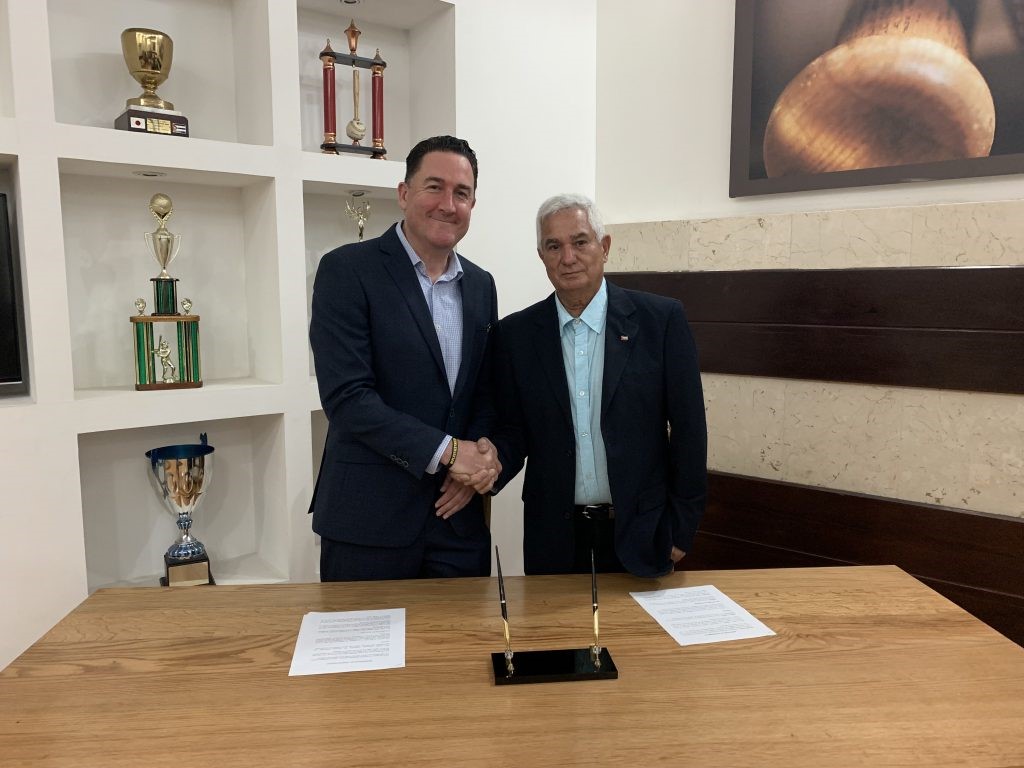 Australia and Cuba are a step closer to contesting regular international baseball as part of an ongoing commitment between the two nations announced over the weekend.
The federations will work together to introduce regular series for national teams and grow Baseball5 in Australia after signing a memorandum of understanding in Havana, Cuba, on Saturday morning following ongoing discussions.
The agreement also opens the door for Cuban players and coaches to take part in the Australia Baseball League and the proposed Australian women's league.
Baseball Australia chief executive Cam Vale said the agreement presented significant opportunities for both countries.
"We're now a step closer to regular international baseball against Cuba," Vale told Baseball.com.au.
"As soon as October next year Team Australia could take on world No. 5 Cuba on their soil.
"There is also a commitment to growing Baseball5 in Australia, including the development of players and coaches, which is crucial as we look to roll out the emerging discipline."
Baseball5 – the WBSC's new five-on-five street version of baseball and softball – launched in Australia in May and is starting to roll out in Queensland schools.

The memorandum of understanding also includes development and exchange opportunities across coaching and umpiring.
The memorandum signing followed the Council on Australia Latin America Relations (COALAR) awarding Baseball Australia a significant grant towards establishing a strong relationship between the two nations.
"The support we have had from COALAR, DFAT and Ambassador Ariel Lorenzo Rodriguez of the Cuban Embassy in Canberra has been a significant factor in achieving this memorandum of understanding," Vale said.
World Baseball Softball Confederation (WBSC) president Riccardo Fraccari welcomed the agreement between Australia and Cuba.
"WBSC welcomes this wide-ranging strategic alliance, which will help to promote baseball, the respective leagues as well as the National Team brand from youth to the highest levels in Australia, Cuba, further reinforcing the spread and global growth of baseball," he said.
Australia and Cuba enjoy a rich history, having played for gold at the 2004 Olympics in Athens and more recently squared off at the 2017 World Baseball Classic.