News
2019-09-23
ISRAEL'S BASEBALL TEAM QUALIFIES FOR OLYMPICS FOR FIRST TIME IN HISTORY
WBSC Premier12 in November is the next opportunity to qualify for the Olympics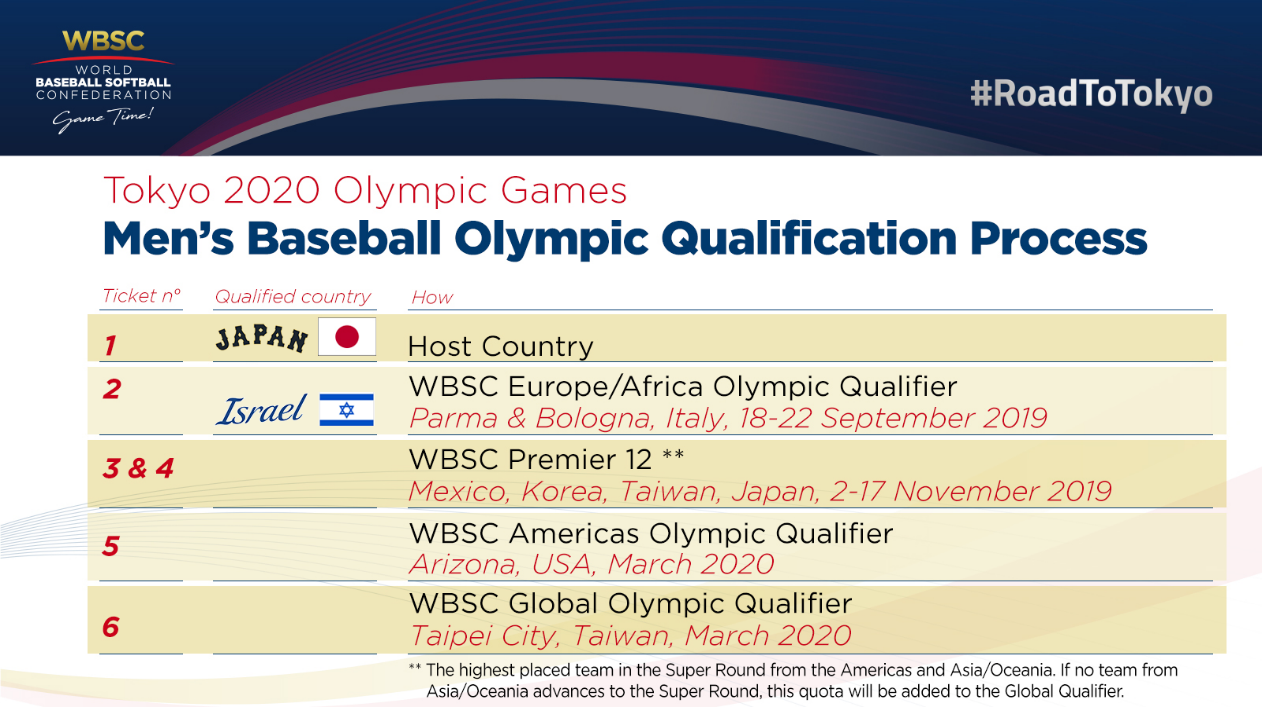 PARMA, Italy -- Israel's National Baseball Team today qualified for the Olympic Games for the first time in history, winning the World Baseball Softball Confederation (WBSC) Europe/Africa Qualification Event for the Games of the XXXII Olympiad Tokyo 2020, following an 11-1, eight-inning win over South Africa at Parma's Nino Cavalli Stadium.

With Israel's entry into the Olympic baseball event at the Tokyo 2020 Games, it is expected that the nation will break its record for the highest number of athletes ever sent to the Olympics. Israel joins host nation Japan as the only two nations so far confirmed for the six-team Olympic tournament.

"Congratulations to the Israel Association of Baseball and the Israel National Baseball Team, which will make its historic Olympic debut at the Tokyo 2020 Games, as the top team across Europe and Africa," said WBSC President Riccardo Fraccari.

Absent from the 2012 and 2016 Games, baseball and softball will return to the Olympic programme next year in Japan, where baseball is a fan-favorite and expected to be one of the main Olympic attractions.

Israel, currently No. 19 in the WBSC Baseball World Rankings, will represent Europe and Africa in the 2020 Olympic baseball tournament, finishing the Olympic qualifier ahead of the top-ranked nations in Europe and Africa, No. 8 Netherlands, No. 16 Italy, No. 18 Czech Republic, No. 23 South Africa and No. 26 Spain.

The next opportunity to qualify for the Olympic baseball tournament will be this November at the WBSC Premier12, the flagship National Team baseball event on the 2019 calendar. The top 12 nations in the WBSC Baseball World Rankings will compete in this global competition, which will be one of the featured international sporting events of the year.

For box scores, stats, standings and highlights of the WBSC Baseball Europe/Africa Qualifier, visit the official website at https://olympicbaseball.wbsc.org.