News
2019-10-21
Chinese Taipei edge past Japan to win Asian Baseball Championship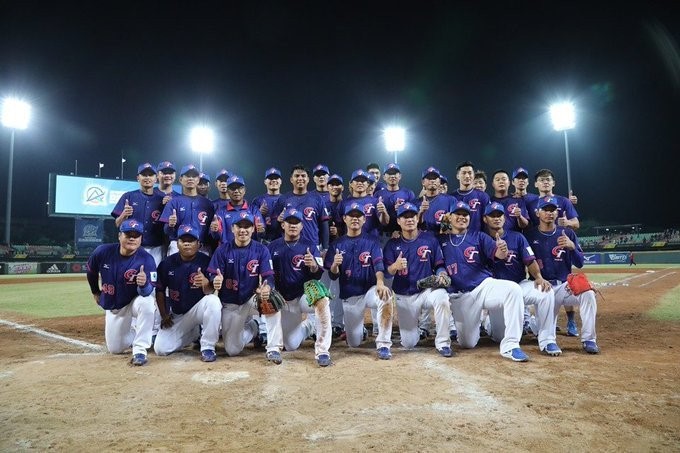 • Chinese Taipei narrowly defeated Japan in the gold-medal match of the Asian Baseball Championships in Taiwan on Sunday, 20 October 2019. The hosts overcame Japan 5-4 at the Intercontinental Baseball Stadium in Taichung to top the podium. Japan won the event themselves in 2017, but had to settle for silver this time.

Facing Japanese starting pitcher Yoshiki Yamada, catcher Chang Ching-te (張進德) had ripped a triple to clear the bases to go in front 3-1 in the second inning, after Japan opened scoring with one run in the opening frame.

The visitors rattled starting pitcher Teng Kai-wei (鄧愷威) to get another run in the bottom half, then Japan's Shohei Morishita drove in another run with a double to tie the game at 3-3 in the third inning.

Japan knocked two hits against Taiwan's second pitcher Cheng Yu-hao (鄭祐豪) to take the lead at 4-3, but first baseman Chiang Chien-ming (姜建銘) hit a double in the fifth to advance to 5-4.
China took the bronze medal after beating South Korea 8-6.

Liu Chih-jung 劉致榮 (CT) was chosen as Most Valuable Player. By reaching the final, Chinese Taipei booked a spot at March's qualifying tournament for next year's Olympic Games in Taipei City. Japan have already qualified for the Games as hosts, so the other available place was given to China for finishing third.