News
2019-11-03
Baseball Federation of Asia (BFA) President Tom Peng Honored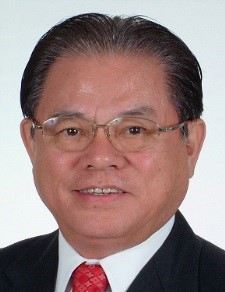 The Japanese Government announced this year's autumn decorations on November 3 recognizing 4,113 Japanese and 136 foreign nationals for their achievement in business, culture and the arts.

Mr. Tom Peng (彭誠浩 75), 2nd Vice President of World Baseball Softball Confederation and President of BFA, was awarded the Order of the Rising Sun for his contributions to the development of baseball. The Order of the Rising Sun was established in 1875 by the Meiji government in Japan and was first allowed to be conveyed to non-Japanese residents in 1981.
Mr. Tom Peng, after being reelected in 2017, serves as the President of BFA with a 4 year term until 2021. He initiated dozens of international tournaments, many umpire and coach clinics and international meetings in Taiwan and other parts of Asia. Through his love of baseball and thanks to his networks of personal contacts, in particular Central and South America, he contributed to bring back baseball and softball as Olympic sports.
He is the third person from global baseball circles by succeeding Mr. Raoul "Rod" Dedeaux (1914-2006) and Mr. Peter O'Marlley (1937- ), both of U.S.A. who were honored in 1996 and 2015 respectively.