News
2019-12-02
Memorial Ceremony of TAKENAKA Masahiko, SG of Japan High School Federation Held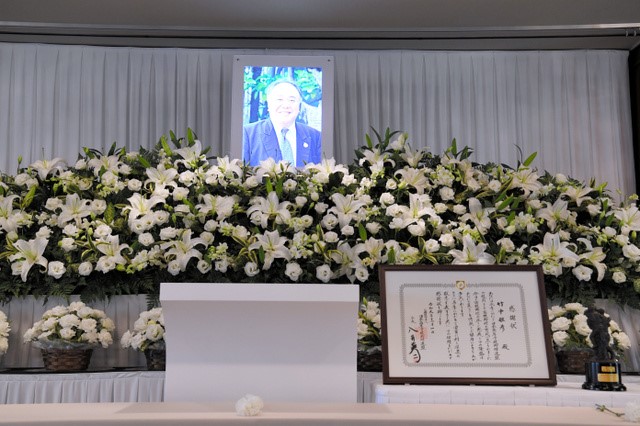 On Sunday, December 1, an estimate of 550 people attended memorial ceremony at JHBF Headquarters in Osaka City to remember TAKENAKA Masahiko, Secretary General of the Japan High School Baseball Federation (JHBF) who has died on October 16 aged 64.

HATTA Eiji, President of JHBF in his eulogy sited numerous contributions of TAKENAKA in his pursuit of reform including to allow girls to join practice session at Koshien, introduction of tie-break rules, increase of rest days during the tournament, prevention of heat stroke, pitch limit, etc.
 
TAKENAKA joined JHBF's Office in 2011 by resigning from teaching job as well as a baseball coach in high schools in Wakayama Prefecture, became Secretary General of JHBF in December, 2013 and was due to retire from employment in December.