News
2019-12-01
Ayako Rokkaku on the growth of Women's Baseball in Japan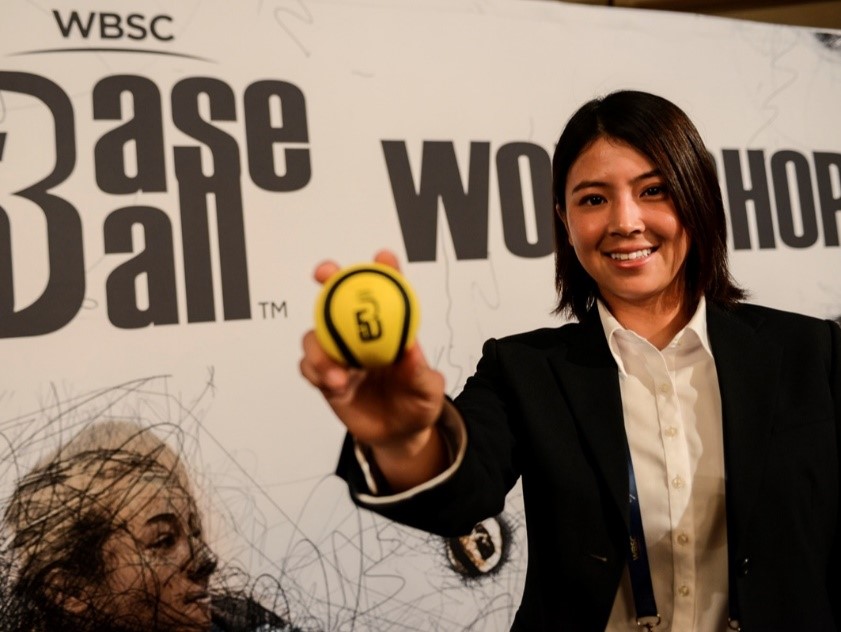 The WBSC's flagship event - the Premier12 - saw world No. 1 Japan take the honors after beating Korea in a thrilling final on November 17. Great crowds, fan engagement and entertainment featured throughout as the best 12 teams in international men's baseball took part in the Global Baseball Battle. And former Japan women's national team member Ayako Rokkaku - a four-time Women's Baseball World Cup winner - said it wasn't just men's baseball which stands to benefit.
"I liked the WBSC Premier12 very much. It was a very good tournament," Rokkaku said. "Having the 12 best National Programmes in the world compete together created a lot of anticipation. I am Japanese and seeing how many great players accepted to represent our country really got me excited. I tried to look at the Premier12 from the point of view of the player, to understand how these great athletes managed to keep their condition for the duration of the tournament."
Women's Baseball in Japan is on the growth path. The four-team Japan Women's Baseball League (JWBL), formerly known as Girls Professional Baseball League (GPBL) has attracted interest since 2009.
"Women's Baseball in Japan is really growing," Rokkaku confirmed. "Now we have around 2,000 players. I believe 10 years ago we didn't have more than 500.
"I started playing baseball because my brother played. I used to spend a lot of time together with him, so I started playing as well and the game inspired me. I think this development is pretty common in Japan."
At 28 years of age Rokkaku is a global star of women's baseball. She helped Japan win four Women's Baseball World Cups: 2010, 2012, 2014 and 2016, winning MVP honors in 2010. She featured as the guest presenter for the drawing of lots for the Baseball Americas Olympic Qualifier and the Baseball Final Qualifier on the eve of the 3rd WBSC Congress last week.
She was also a guest presenter at the Baseball5 Workshop, which was also held on the sidelines of the WBSC Congress. The enthusiasm of Rokkaku about the WBSC's new discipline proved contagious. She was speaking through a translator, but the tone of her voice could not be mistaken. Rokkaku believed in what she was saying: "Baseball5 offers a great way to teach inclusion. I also believe, as a player, that Baseball5 offers a very good training opportunity."
That's great to hear from someone who is likely to be heavily involved when Baseball5 makes a guest appearance during the Tokyo 2020 Olympic Games.