News
2019-12-14
Ichiro eyes amateur baseball coaching in Japan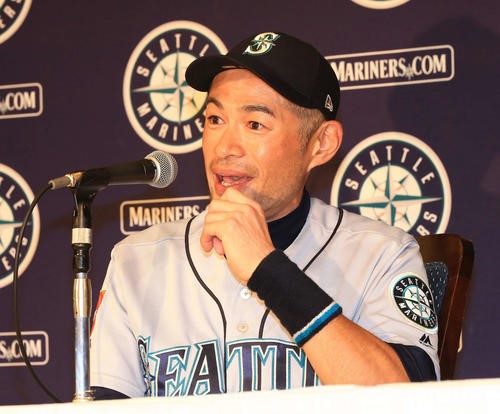 Former Major League Baseball superstar Ichiro Suzuki is apparently thinking about coaching young amateur baseball players in Japan.
Dressed in a suit, the 46-year-old baseball legend attended a seminar in Tokyo on Friday for people aspiring to coach baseball clubs at high schools and universities in Japan.
The participants learned how to teach high school players to avoid injuries. They also listened to a lecture by a former pro baseball player who is currently the head coach for a high school baseball club.
Ichiro retired from pro baseball in March, but he still serves as special assistant and instructor for the Seattle Mariners.
In Japan, only those pro baseball players who have already retired from their club can be certified as a coach for young amateur players.
But the Nippon Professional Baseball Organization and Japan Student Baseball Association say they will grant Ichiro the certification as an exception in light of his great contribution to the world of baseball.
The organizations also cite that Ichiro is not involved in any activities as a staff member of the Mariners during the off-season.
Ichiro is expected to attend the seminar through Sunday.
He will be able to coach high school and university baseball clubs in Japan if he passes a screening held by the student baseball association on February 7.