News
2020-01-16
2020 U-23 Baseball World Cup
- February to determine final four teams

China, Chinese Taipei, Japan and Korea Qualified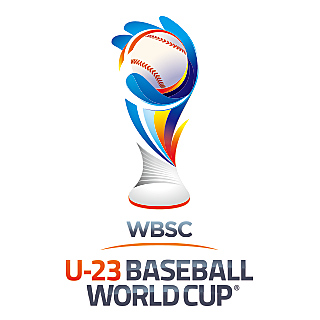 The WBSC U-23 Baseball World Cup, scheduled for 2-11 October in Mexico, has three more teams from the Americas and one from Africa still to be confirmed.

With eight out of the 12 participating teams already confirmed for the WBSC U-23 Baseball World Cup, the month of February will determine the final four teams with an America's qualification tournament, being held in Honduras and Nicaragua from 21 February to 1 March, offering three tickets while Africa will fill the 12th and final spot.

The Americas U-23 Baseball World Cup Qualifier will see Nicaragua host Group A and compete with Brazil, Costa Rica, El Salvador, the Dominican Republic and Venezuela. Honduras will host Group B and face Argentina, Colombia, Cuba, Guatemala and Panama. The tournament will have a World Cup format with the top three teams of each group competing in the Super Round in Nicaragua before the top three teams are determined, joining hosts and defending World Champions Mexico at the U-23 Baseball World Cup.
Europe will be represented by the Czech Republic and Germany, who contested the final of the U-23 European Championship in Prague in August last year, with the home team claiming the honours.

While Chinese Taipei, Japan and China qualified as the top three finishers at the Asia Baseball Championship in October last year. Fourth place finisher Korea will also participate in the U-23 Baseball World Cup thanks to a wild card from the WBSC Executive Board.
New Zealand earned the right to represent Oceania after Australia withdrew from the qualifying series.
The WBSC awarded the hosting rights of the third U-23 Baseball World Cup to Mexico, who will stage the event from 2 to 11 October with the host cities still to be confirmed.
The first edition of the U-23 Baseball World Cup was played from 28 October to 6 November 2016 in Monterrey, Mexico. Japan defeated Australia in the final while Korea beat Panama to win the bronze medal.
Mexico won the second edition, played in Barranquilla, Colombia, from 19 to 28 October 2018. It was the first-ever baseball world title for Mexico, who defeated Japan in 10 innings in the final. Venezuela beat Korea to finish third.

The WBSC had previously organised a U-21 Baseball World Cup in November, 2014 which saw Chinese Taipei beat Japan in the final on home turf in Taichung while Korea won the third-place game against Nicaragua.