News
2020-01-28
WBSC confirms officials for Tokyo 2020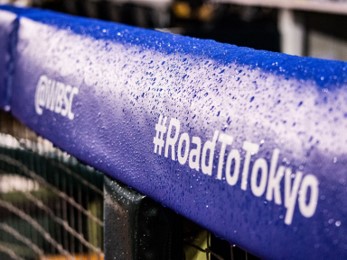 Lausanne, Switzerland; 21 January 2020: The World Baseball Softball Confederation (WBSC) has today confirmed the officials who have been appointed to the softball and baseball competitions at the Tokyo 2020 Olympic Games.
In accordance with WBSC guidelines, all appointed officials have been involved in top WBSC events over the past three years and will continue officiating in top WBSC events in 2020.
While performance was the primary selection criteria, the Officials Committee also looked at the geographic spread of the officials to ensure that all continents are represented.



Technical Delegates
Softball – Kevin Quinn (CAN)
Baseball - James Baba (CAN)
Technical Commissioners – Softball
Director – Roberto Perez-Leon (CAN)
Giovanni Sanna (ITA)
Santos Vazquez Ortiz (PUR)
Gabriele Hardinger (AUT)
Technical Commissioners - Baseball
Director – George Santiago (USA)
Shari Reiniger (CAN)
David Nagy (AUS)
Jan Kuipers (NED)
Scorers - Softball
Director - Rosalinda Steijger (NED)
Dennis Duin (NED)
Maurizio Ronchi (ITA)
Rafael Valle (PUR)
Stefano Pieri (ITA)
Scorers - Baseball
Director - Jennie Moloney (AUS)
Pablo Carpio Navarro (ESP)
Brian Moore (USA)
Oscar Izaguirre Delgado (VEN)
Gabriel Almaraz Clorio (MEX)
Umpires - Softball
Director - Robert Stanton (CAN)
Manuel Tovar Serrano (VEN)
Jose Chaparro Santiago (PUR)
Christina Drumm (USA)
Geneviève Gaudreau (CAN)
Frances Billingsley (CAN)
Gianluca Magnani (ITA)
Mariana Prins (NED)
Yu Zhiling (CHN)
Kyira Cox (AUS)
Mark Porteous (NZL)
Umpires - Baseball
Director - Gustavo Rodriguez (USA)
Jorge Niebla Rodriguez (CUB)
Kevin Sweeney (USA)
Trevor Grieve (CAN)
Chi Hua-Wen (TPE)
Jairo Mendoza (NCA)
Fernandez Duarte Gaspar (MEX)
Fabrizio Fabrizi (ITA)
Edwin Hernandez (PUR)
Trent Thomas (AUS)
Mark Winters (USA)
Kang Kwang Hoe (KOR)
Statistics
Director - Anna Maria Paini (ITA)
Medical Officer
Gianfranco Beltrami (ITA)
The return of baseball and softball to the Olympic Games at Tokyo 2020 will be one of the key highlights of 2020 where the sport is expected to be one of the biggest Tokyo 2020 events. Of the 33 sports being featured at Tokyo 2020, softball will open the Olympic Games, with a special opening in Fukushima. Softball and baseball will take place in Fukushima and Yokohama with softball being held from 22-28 July and baseball following from 29 July to 8 August.