News
2020-03-01
Deal agreed for non-active MLB players to play in the Olympics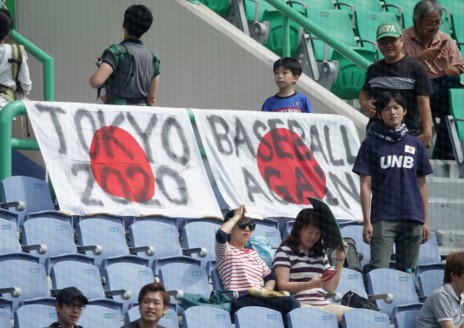 • (InsidetheGames - Saturday, 29 February 2020)
Baseball's hottest prospects and some Major League Baseball (MLB) veterans could play in an upcominOlympic qualification tournament and in Tokyo thanks to a fresh agreement.
World Baseball Softball Confederation (WBSC), MLB and the MLB Players Association have reached a deal which boosts the pool of talent available to teams, according to MLB.com.
Players who are on 40-man MLB rosters but not currently active for their MLB team will be eligible to compete.
That is likely to include some of the highest-ranked prospects in the sport, as well as seasoned MLB players who have been optioned to the minor leagues.
An Americas qualifier for Tokyo 2020 is scheduled to take lace in Tempe in Arizona from March 22 to 26 and that is the first tournament where the new agreement could have an impact.
The United States, Puerto Rico, the Dominican Republic and Nicaragua will be in Group A.
Group B contains Cuba, Venezuela, Canada and Colombia.

Only one Olympic berth is on offer, but the teams who finish second and third will go on to play in a final, global qualification tournament in Taipei City.
With numerous Canadian, Dominican and Puerto Rican prospects already in the MLB system, the deal would be good news for more teams than just the US.
For example, Wander Franco, the number one prospect in baseball according to MLB Pipeline, could play for the Dominican Republic.
Canadian duo Josh Naylor and Cal Quantrill, who both made their MLB debuts last season, are two more could potentially feature if they aren't on the active roster of the San Diego Padres.
Baseball is on the Olympic programme this summer for the first time since 2008, when South Korea won the gold medal.
Both Nippon Professional Baseball and the Korean Baseball Organisation League will have breaks in the season to allow players in those leagues to play at Tokyo 2020.