News
2020-05-03
Baseball helps restore Taiwan's battered pride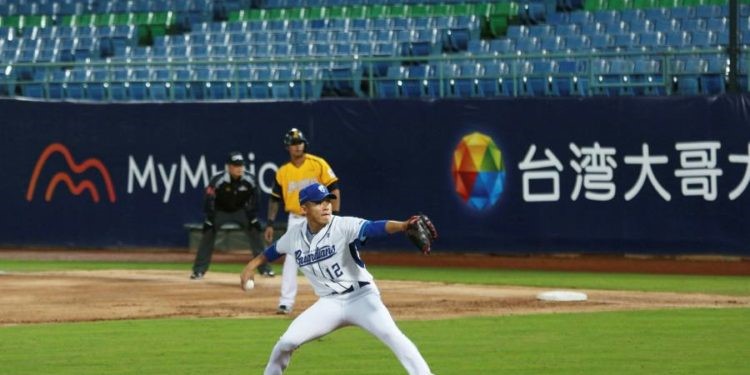 When Su Chih-chieh, a rising star at Taiwanese baseball team Uni Lions, took a spectacular sliding catch against Brothers on Thursday, his feat was met with almost total silence.
The stands in the 12,000-seat stadium may have been empty, but the grinning 25-year-old outfielder had a far bigger audience elsewhere: more than 580,000 people abroad watched an English-language broadcast of the match.
The suspension of this year's Major League Baseball season in the US forced by the coronavirus pandemic has left Taiwan — which contained the outbreak early and avoided lockdowns — the only country still playing professional baseball.
The yearning of diehard fans in the west for their beloved game has catapulted the Uni Lions and the three other teams in Taiwan's Chinese Professional Baseball League (CPBL) into the international limelight.
Lockdowns in the US and Europe have turned the sports world upside down. With football leagues shut down in western Europe, the Belarusian premier league is attracting viewers who normally follow Real Madrid or Manchester United.
Eleven Sports, a global sports TV company, began English-language broadcasts when the CPBL season started last month. The 11 games it broadcast on Twitter have been watched more than 8.6m times — even though viewers on the US east coast have to get up at 6.30am to watch, and those further west in the middle of the night.