News
2020-06-03
2 Yomiuri Giants players test positive for coronavirus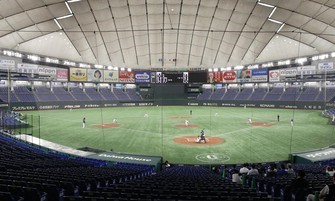 TOKYO (Kyodo June 3, 2020 Mainichi Japan) -- Two Yomiuri Giants players have tested positive for the novel coronavirus, the Central League team announced Wednesday, casting a shadow over Nippon Professional Baseball's plan to start the 2020 season on June 19.
Giants shortstop Hayato Sakamoto and catcher Takumi Oshiro are the first pro baseball players in Japan known to have tested positive for the pneumonia-causing virus since Hanshin Tigers pitcher Shintaro Fujinami and two teammates were infected in late March.
On May 27, two days after the June 19 date was set, the Giants announced that roughly 220 people in the organization would be tested for coronavirus antibodies. According to the team, the polymerase chain reaction tests taken by Sakamoto and Oshiro both showed only traces of the coronavirus.
In order to limit further spread of the virus, the Giants canceled Wednesday's practice game against the Seibu Lions and have also announced that every player, member of the coaching staff and other team staff will have a PCR test taken by Thursday morning.
NPB started playing practice games Tuesday after settling on a June 19 starting date. A 143-game season that was to begin on March 20 has been shortened to 120 games due to the delay, with games to be initially held behind closed doors.