News
2020-06-07
Japan needs to sort out challenges of possible simplified Tokyo Summer Games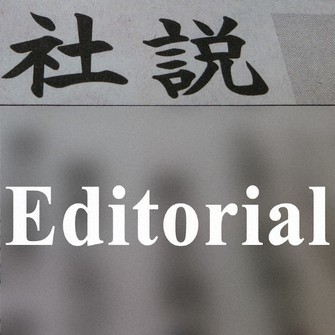 (June 6, 2020 (Mainichi Japan)
The Japanese government is considering simplifying the arrangement of Tokyo Olympic and Paralympic Games, which have been postponed to next summer, as part of efforts to prevent the spread of the novel coronavirus.
Among measures under review are scaled-back opening and closing ceremonies, and admitting fewer spectators. The Tokyo Organising Committee of the Olympic and Paralympic Games is reportedly set to begin looking into concrete steps from this fall, but it cannot afford to waste time.
When the government decided to postpone the games, Prime Minister Shinzo Abe announced he intended to hold them in a "complete format." However, now is apparently not the time to stick to that policy given the current state of coronavirus infections across the world. The government needs to sort out challenges Japan faces in hosting the games.
Above all else, we must attach top priority to ensuring the safety of athletes participating in the games. It goes without saying that there must be thorough anti-transmission measures implemented at athletes' villages, practice and event venues. If Olympians and Paralympians are to go thorough coronavirus testing, the organizers will need to prepare a system and funds.
Reducing the number of spectators is inevitable to prevent the venues from being congested. If the games are to be held with smaller audiences or even behind closed doors, additional work such as ticket refunds would arise.
This will also have an enormous impact on ticket revenue, originally estimated at 90 billion yen. Organizers won't be able to assess how much extra funding will be needed unless the number of spectators is decided, nor will they be able to plan temporary works for event venues, assignment of security personnel and volunteers, or transport systems.