News
2020-06-09
Don Porter, international softball leader, past WBSC co-President dies at 90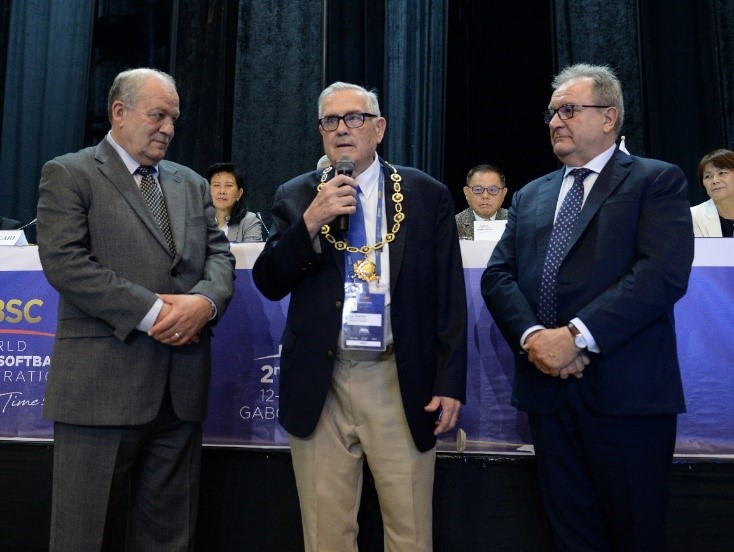 Former International Softball Federation (ISF) President and World Baseball Softball Confederation (WBSC) Co-President Don Porter passed away on Sunday, 7 June, in his hometown of Oklahoma City (OK), USA. He was 90 years old.
"The WBSC and the entire softball community mourn the loss of Don Porter, the main architect of the internationalization of softball," said WBSC President Riccardo Fraccari. "Through his vision, efforts and decades of service, softball became an Olympic sport for the first time in 1996.
"Our long lasting friendship is full of special memories. He helped to establish, build and name the WBSC. He will be remembered forever as one of the most influential leaders in the history of the sport of softball, which is now played in over 130 countries around the world. In fact, he launched 'World Softball Day in 2005 and it's celebrated every year on June 13th. Softball would not be returning to next year's Olympic Games without the life and work of Don Porter.
"We send our deepest condolences to his wife Jean, Don's family and loved ones."
From 1968 Porter was tireless in trying for softball's inclusion in the Olympic Games when in 1991 the International Olympic Committee (IOC) confirmed softball as an official sport at the Atlanta 1996 Olympic Games. Softball remained part of the Olympic program until Beijing 2008.
After failing twice to reinstate the sport in the Olympic program, Porter played a leadership role in 2013 in the merger of the ISF and International Baseball Federation (IBAF), giving birth to the World Baseball Softball Confederation (WBSC), acting as co-president of the new world governing body until 2014.