News
2020-06-13
Koshien games a chance for Japan HS baseballers to shine at dream stadium – Editorial (The Mainichi 0611)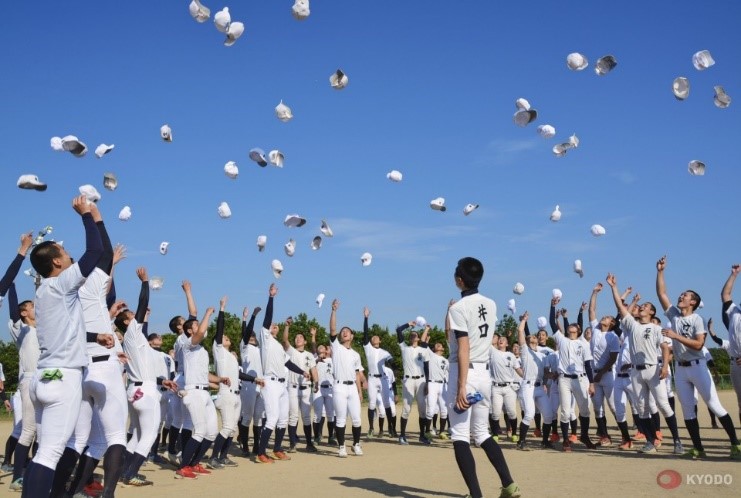 A series of baseball games will be held at Hanshin Koshien Stadium this August inviting players from 32 high school powerhouses that had been scheduled to compete in this spring's National High School Baseball Invitational Tournament, which was canceled due to the novel coronavirus pandemic to the great dismay of the young players.
Each school will play just one game in the substitute event, but it will allow players to set foot on the sacred soil of the dream stadium in Nishinomiya, Hyogo Prefecture, in western Japan. The occasion will make their once dashed dream of playing at the famous stadium come true. We look forward to seeing players do their best in the games by displaying their passion for baseball.
As part of efforts to prevent the spread of the coronavirus, organizers are planning to use chartered buses to shuttle the players to and from the stadium and have local teams make one-day trips for the event. The draw for the pairings for the games will be held online, and a remotely held opening ceremony will also be an option for consideration.
As of now, the games are planned to be held without spectators, but the organizers will also look into allowing the presence of a limited audience including school officials and parents and guardians, while looking at how the situation surrounding virus infections unfolds.
Apart from the Koshien event, there are growing moves across the country to hold local substitute meets for this summer's National High School Baseball Championship, which was canceled due to the pandemic.
Such movements are not just limited to baseball. A throng of sports associations are pursuing the possibility of holding substitute events mainly in regional areas in the wake of the cancellation of the Interscholastic Athletic Meet and the national athletic competitions for junior high school students -- again due to virus fears.

Concerned parties are striving hard to provide students with opportunities to display the fruits of their diligent training and practice efforts. We hope that those alternative events will be held while paying full consideration to anti-transmission measures.

Because of the prolonged school closures to prevent the spread of the virus, schools across the country are expected to shorten their summer holidays. Therefore, some regions are unable to hold substitute meets due to schedule and venue constraints.

As games behind closed doors are expected to bring no revenue from admission fees, many sports associations may have difficulty securing the financial resources to operate substitution events. They are encouraged to exercise their wisdom in taking new measures, such as collecting donations through crowdfunding.

Some students are taking types of college admission tests based on school recommendations. Under such a selection system, their achievements in high school club activities, including cultural ones, often play a key role in admission decisions. It is desirable to provide those third-year students and others with opportunities to demonstrate the results of their extracurricular activities.

Students who had devoted themselves to club activities have likely remained anxious during the school closures. Although schools have resumed classes, it will take some time before students can restart full-fledged club activities.

For students who were yearning for the resumption of their club activities, opportunities to exhibit the culmination of their years-long efforts are precious. We hope that they will be able to leave their footprints of passion they have shared so dearly with their fellow club mates on the stages of upcoming events.