News
2020-06-13
The Board of Councilors Looks Forward to Next Development – BFJ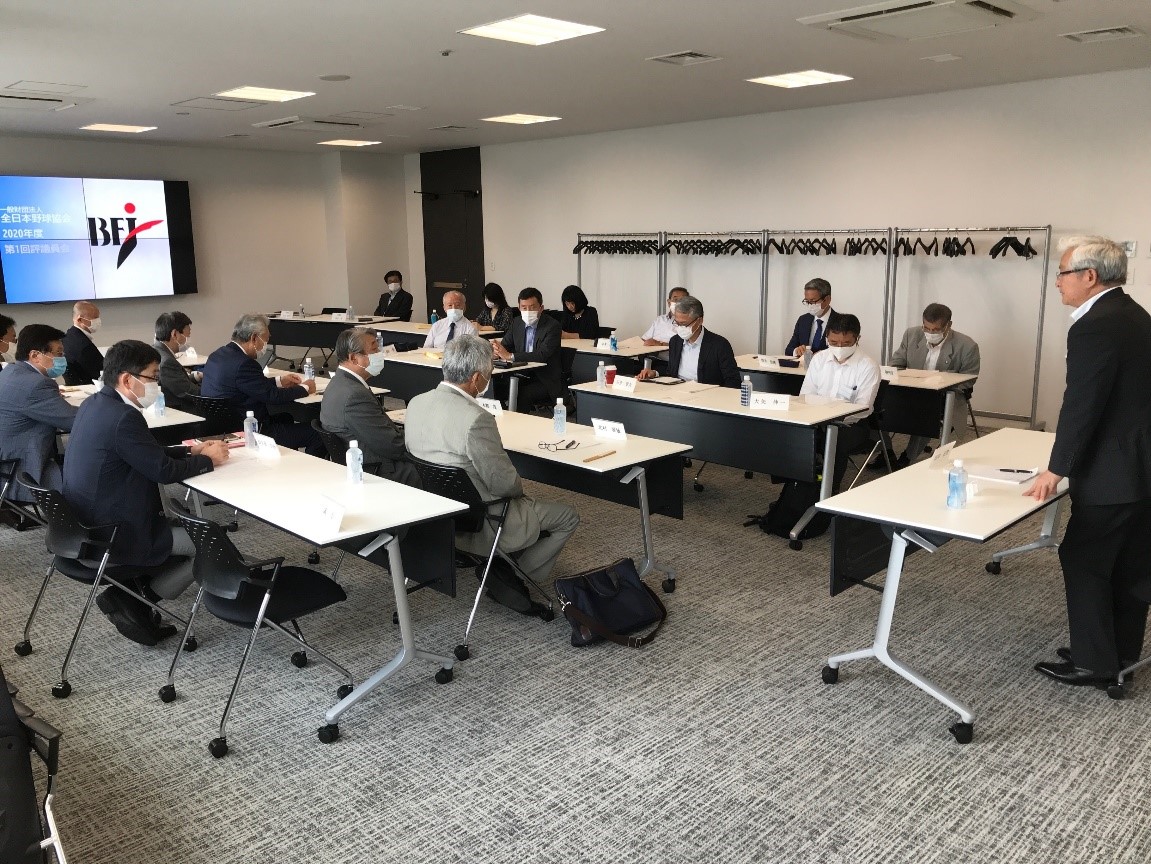 YAMANKA Masatake, BFJ President, delivers Opening Address

The Board of Councilors (the Board) of Baseball Federation of Japan met at the Japan Sport Olympic Square on Friday, June 12 which was the first day when the Tokyo Alert, a warning on the upward trend of the coronavirus, was lifted. Some other members of the Executive Committee and secretariat also joined the meeting.

BFJ President YAMANAKA in his opening address called for the entire baseball family to stand together and show to the world the social value of baseball by overcoming ongoing difficulties.

The Board approved the Fiscal 2019 (April 2019~March 2020) Statement of Account and Business Report including training and umpiring, as well as Budget and Business Plans for the Fiscal 2020. In stark contrast to the positive performances in the Fiscal 2019, the Board are reminded of issues and challenges such as numerous postponement or cancellation of baseball games and reduction of funding by the Japanese Olympic Committee for Fiscal 2020 and beyond, mainly owing to uncertainty over COVID-19. Nippon Professional Baseball continues to remain as a valuable contributor to BFJ.

A detailed analysis of recent trend relating to the numbers non-professional baseball players from children to grown-ups was reported by the secretariat with a summary that the down trend continues from an estimated average of 1.6 million in 2007/2010 to 1.16 million. Women's players are estimated to be 20,572, an increase of about 500.