News
2020-06-16
Japan's Hanshin Koshien museum to hold exhibition on Taiwan's CPBL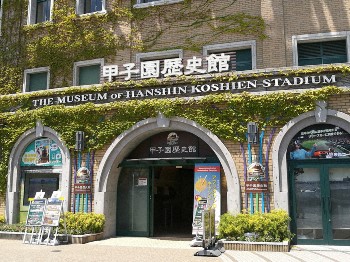 Taipei, June 15 (CNA) The Museum of Hanshin Koshien Stadium in Japan will hold an exhibition featuring Taiwan's Chinese Professional Baseball League (CPBL) on its reopening day on Tuesday, after it temporarily closed to the public in March due to the COVID-19 pandemic.
CPBL Commissioner John Wu (吳志揚) expressed hope on Monday that the activity will further reinforce the friendship between the two organizations.
The CPBL has been working with the Japanese museum to hold a "Taiwan Day" event there since 2016.
Meanwhile, the Museum of Hanshin Koshien Stadium also thanked the CPBL for its continuous support in helping to promote its name in Taiwan.
The museum also extended its appreciation to the Fubon Guardians for allowing the organization to display its logo at the Guardian's home stadium in New Taipei since the start of Taiwan's baseball season this year.
According to the CPBL, the exhibition will feature a baseball signed by President Tsai Ing-wen (蔡英文), as well as jerseys from former and current CPBL stars such as Hong I-chung (洪一中), who now manages the Fubon Guardians, and Rakuten Monkey's batter Chu Yu-hsien (朱育賢), who was voted the Most Valuable Player in Taiwan's professional baseball league last season.
Operated by the Hanshin Electric Railway, the museum tells the story of the Hanshin Koshien Stadium, which originated in 1924 and is Japan's oldest and most-storied baseball stadium, witness to many memorable moments in sports history.