News
2020-06-16
WBSC Executive Board conducts second online meeting in three months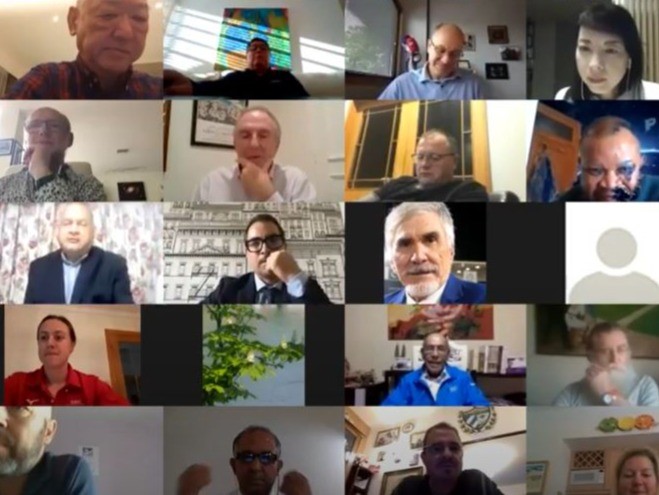 A Don Porter tribute, good governance and a coronavirus update topped the agenda in the World Baseball Softball Confederation (WBSC) Executive Board's latest meeting, which was conducted via video conference on Thursday June 4.
WBSC President Riccardo Fraccari opened the meeting with a tribute to WBSC co-founder and international softball pioneer Don Porter, who passed away on Sunday, 7 June at the age of 90.

President Fraccari's opening address also included his deepest sympathies to everyone -- in and out of our sport -- who has been affected by the ongoing coronavirus pandemic.
He continued by emphasizing how the strength of the global baseball-softball community, and sport as a whole, can help endure these challenging times facing the world.

While describing the challenges the WBSC is currently facing due to the safety restrictions imposed by the COVID-19 pandemic outbreak, President Fraccari said: "We will need to adapt. We will have to review the format of our tournaments. We plan on forming two different commissions, one for baseball and one for softball, to implement this process."
He emphasized the need to find creative solutions to reduce costs including, but not limited to, venue technology, increased efficiency and reflect any necessary COVID-19 counter measures.
President Fraccari also said that global travel restrictions will force the WBSC Executive Board to meet in the future using the same video conference format. "We won't be meeting in person, but this gives us a chance to talk more frequently."
Meanwhile, President Fraccari introduced a new WBSC governance project, which is based on the same model used by ASOIF (Association of Summer Olympic International Federations) with International Sports Federations and will be implemented by the WBSC with its Continental Confederations and National Federations.
And the continued growth of the WBSC and the sport of baseball and softball around the world continues as the Executive Board approved the membership of the Tonga Baseball and Softball Federation, taking the total of National Federations to 199, including 25 in Oceania.
The Executive Board also reviewed the 2020 events programme. The U-15 Baseball World Cup and the Women's Baseball World Cup have been already pushed back to the fall, while the world governing body also confirmed the postponement of the inaugural Baseball5 World Cup from 2020 to 2021.