News
2020-06-16
Japanese Regional High School Baseball Federations to Host Local Championship Games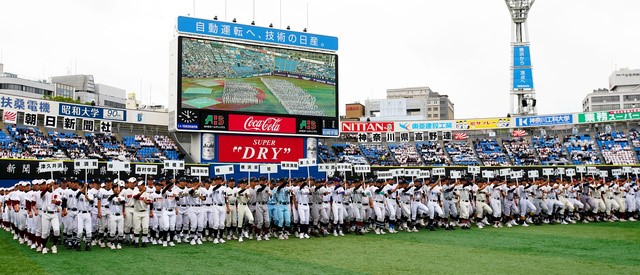 A number of Regional High School Baseball Federations out of the 47 member regions announced to hold local substitute meets at stadiums in their prefectures for this summer's National High School Baseball Championship, which was canceled to the great dismay of the young players.

The Japanese High School Baseball Federation (JHBF) had been looking at holding the event but abandoned the attempt as many schools are either closed or holding classes online with club activities suspended. In Tokyo where 272 schools compete in two regions, east and west, the competition will start on July 18 to finish on August 10.

Earlier, JHBF decided to invite players from 32 high school powerhouses this August that had been scheduled to compete in this spring's National High School Baseball Invitational Tournament, which was canceled. A series of baseball games will be held at Hanshin Koshien Stadium at closed doors, and each team will play just one game in the substitute event, but it will allow players to set foot on the sacred soil of the dream stadium in Nishinomiya, Hyogo Prefecture, in western Japan. The occasion will make their once dashed dream of playing at the famous stadium come true. The games will be nationally televised.