News
2020-06-19
Rain and empty stands greet players as long-delayed NPB season begins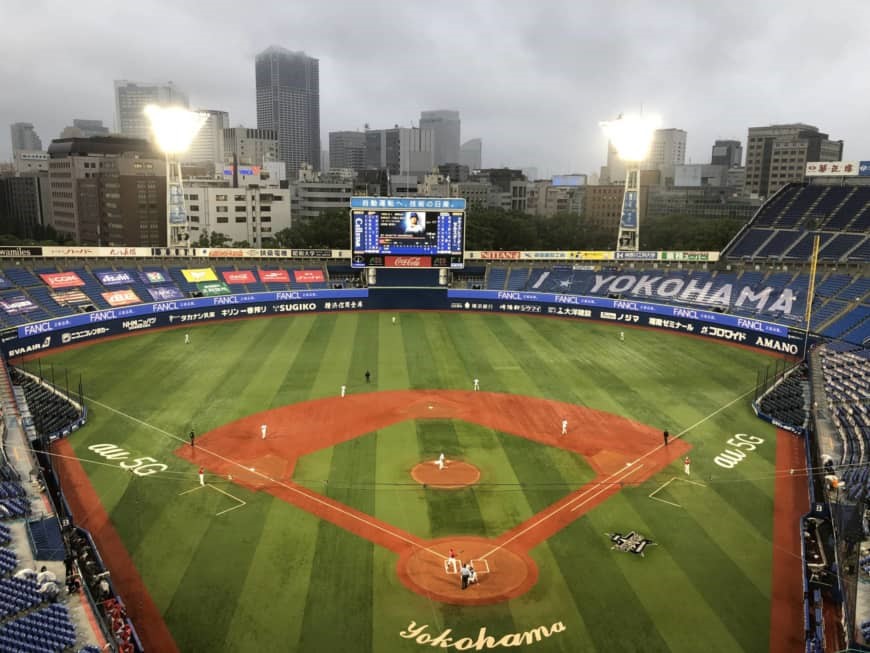 YOKOHAMA JUN 19– If there's one saying that rang true as a light rain fell on a cool night in Yokohama it was this one:
Better late than never.
Nippon Professional Baseball finally got under way across Japan on Friday night, almost three months to the day this coronavirus-delayed campaign was supposed to begin.
It was wet opening day as rain swept across many parts of Japan, though four of the six games were safely taking place in domes.
The Yokohama BayStars and Hiroshima Carp, though, saw their 6 p.m. start delayed 30 minutes because of the rain at Yokohama Stadium. The Tokyo Yakult Swallows and Chunichi Dragons were playing out in the elements at Jingu Stadium.