News
2020-07-15
Tokyo Games can uplift world hit by coronavirus: JOC chief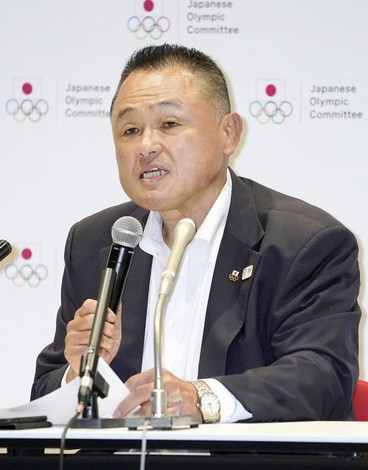 TOKYO (Kyodo) -- The postponed Tokyo Games can provide inspiration to a world dragged down by the coronavirus pandemic, Japanese Olympic Committee chairman Yasuhiro Yamashita said Tuesday July 14.
The outlook for the Olympics remains clouded in the absence of a vaccine for the pneumonia-causing coronavirus, but Yamashita told a press confidence he was confident of successfully hosting the games from next July.
"The new coronavirus has had such a negative effect, so I want to help revitalize society through sport. To that end, I'm focused on a successful Tokyo Olympics," Yamashita said.
He remained bullish about Japan's prospects, saying the host nation still aimed to win 30 gold medals despite the public health crisis interrupting preparations for many athletes.
But Yamashita, who won judo gold at the 1984 Lost Angeles Games, said additional costs resulting from the one-year postponement were among a number of matters that needed to be addressed "urgently."
Yamashita took the reins as JOC chairman in June last year following the resignation of predecessor Tsunekazu Takeda, who is under investigation by French prosecutors for alleged bribery related to Tokyo's successful bid for the 2020 Games.
In a frank moment, the 63-year-old said he had initially been daunted by the task ahead of him following his appointment sparked by Takeda's abrupt resignation.
"I didn't think it would be possible for a host nation to replace the chairman of its Olympic committee with only a year to go. There was a lot of uncertainty and confusion," Yamashita said.