News
2020-07-19
Mori's 'what if' suggests massive tab if Olympics canceled again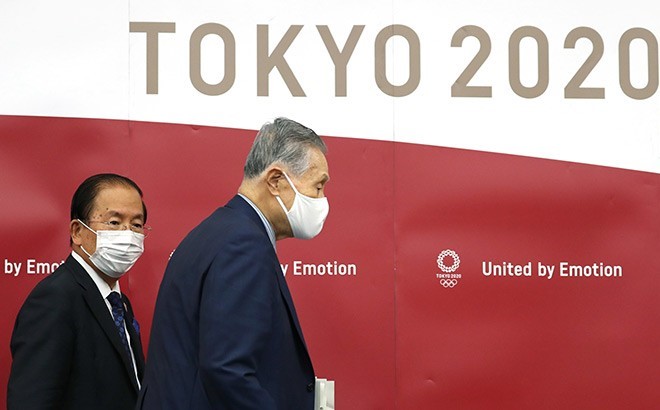 THE ASAHI SHIMBUN
July 18

The head of the Tokyo Olympics organizing committee posed a "Big if" question that nobody really wants to address right now. If the Games end up being scrapped, who will pay the damages stemming from the building of stadiums and selling of tickets?
"Hypothetically speaking, all the things people have worked so hard for to organize the events will be unaccomplished and end up wasted," Mori said July 17. "Then who is going to pay the damage? Think about that. Then (people) will understand it will be double or even triple."
Whether to cancel the quadrennial sports event is "not a matter that can be determined solely by Japan's situation," Mori added. He made the comments during a news conference held after an online meeting of the International Olympic Committee.
Toshiro Muto, CEO of the Tokyo 2020 Organizing Committee, said the body this fall will announce the amount of additional expenses caused by the decision to postpone the events for one year.
The committee is also expected to release a mid-report in December on its efforts to handle the pandemic, Muto said.
The committee the same day released the new competition schedule for next year's delayed Tokyo Olympics.
It adheres fundamentally to the original 2020 schedule.
It said that 339 events in 33 sports will be held at 42 venues in Tokyo and eight prefectures.