News
2020-08-04
WBSC Presidential Council Meeting reviews growth strategy for 'new normal' in int'l sports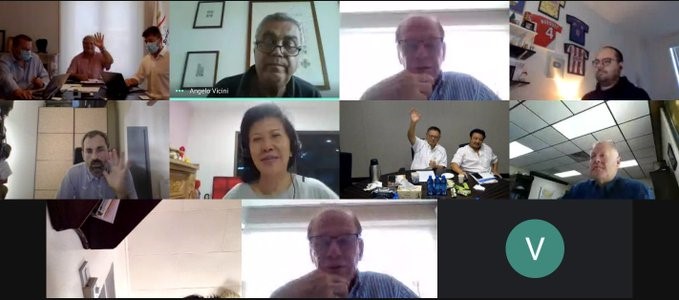 03/08/2020
With the COVID-19's impact on sports, particularly international events, WBSC President Riccardo Fraccari convened the think-tank session to sweep over many important issues to continue the global growth of baseball and softball in the face of new challenges.
World Baseball Softball Confederation (WBSC) President Riccardo Fraccari has a vision for baseball and softball to grow into a leading, global Olympic sport. On Friday, 31 July, the WBSC Presidential Council looked at the strengths, weaknesses, opportunities and threats in the new COVID-19 world, and how to realise WBSC's growth targets in this type of climate.

While the international sports calendar continues to be uncertain, the Council discussed strategies for baseball and softball during/following this unprecedented period, in order to reshape and modernize the way international events are rolled out, including how the World Cups are organised, placing a particular emphasis on the applications of digital media, technology and communications.