News
2020-08-08
Baseball Hall of Fame in Taiwan inducts 2020 Class of Greats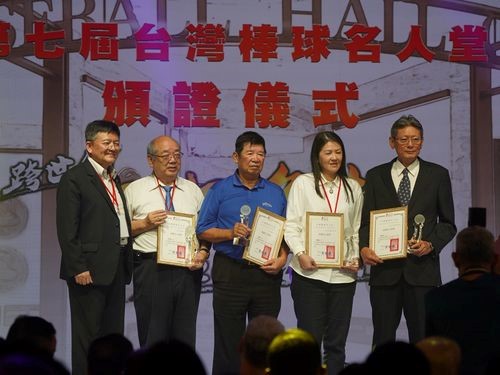 On August 4, the Baseball Hall of Fame in Taipei, Taiwan, inducted 2020 Class of players.

They include Kuo Tai-Yuan (郭泰源), Chang Sheng-Hsiung (荘勝雄) and late Wu Min-Che (呉明捷).

Kuo Tai-Yuan played with Seibu Lions and Chang Shen-Hsing with Lotte Orions but Wu Min-Che remained as an amateur throughout his baseball carrier.

Wu Min-Che, as Captain, Pitcher and Cleanup Hitter, brought Chiayi Agriculture and Forestry Public School (嘉義農林学校) to the runners-up at 17th National Junior High School Championship in 1931, and played with Waseda University of Tokyo Big-6 University Baseball League from 1933. In 1936 autumn season, he led the League in batting average of 0.333 with 7 carrier homeruns.