News
2020-08-13
Yokohama DeNA BayStars and KDDI launch virtual stadium project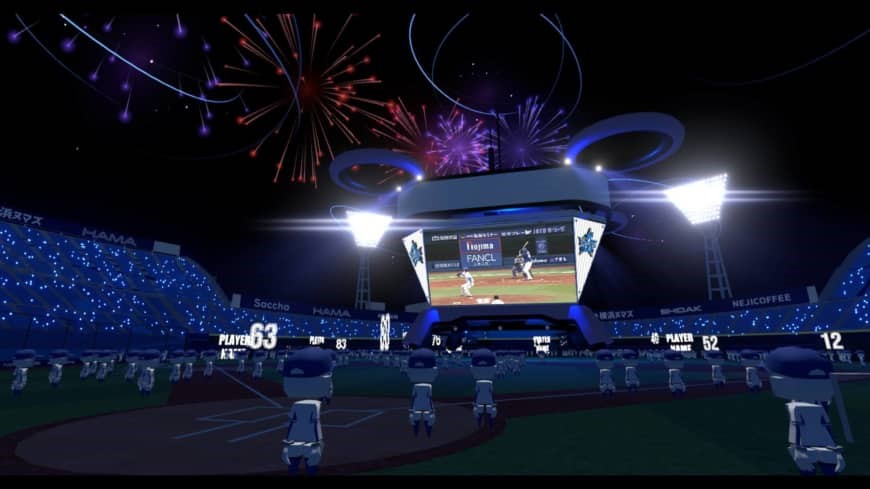 There's no launching of jet balloons during the seventh inning stretch or Yasuaki Jump for the closer at Yokohama Stadium amid the coronavirus pandemic.
Unless it's in cyberspace.
The Yokohama DeNA BayStars and telecommunications operator KDDI have launched a virtual stadium experience project called "Virtual Hamasuta." On Tuesday evening, they held their first trial run during the club's home game against the Hanshin Tigers.
The system allows fans to have a virtual experience at Yokohama Stadium, affectionately called Hamasuta by baseball fans, by using avatars to walk the stadium's concourses.
These "visitors" can watch games on the field — a place they're rarely allowed to go — on big screens suspended in the air above the diamond. To put it simply, it's a virtual public viewing.
Baseball fans have been asked to refrain from some of their traditional forms of cheering, such as singing and yelling, to help prevent the spread of the coronavirus. BayStars fans, for example, can't jump up and down and yell as they normally do when star reliever Yasuaki Yamasaki emerges from the bullpen.
In the virtual world, however, nothing is off limits.
The BayStars and KDDI had been working together even before the coronavirus pandemic, having joined forces to introduce things such as cashless payments, via AU Pay, at shops around the stadium.