News
2020-08-14
Japan Koshien HS ballplayers using white spikes to counter heat in substitute event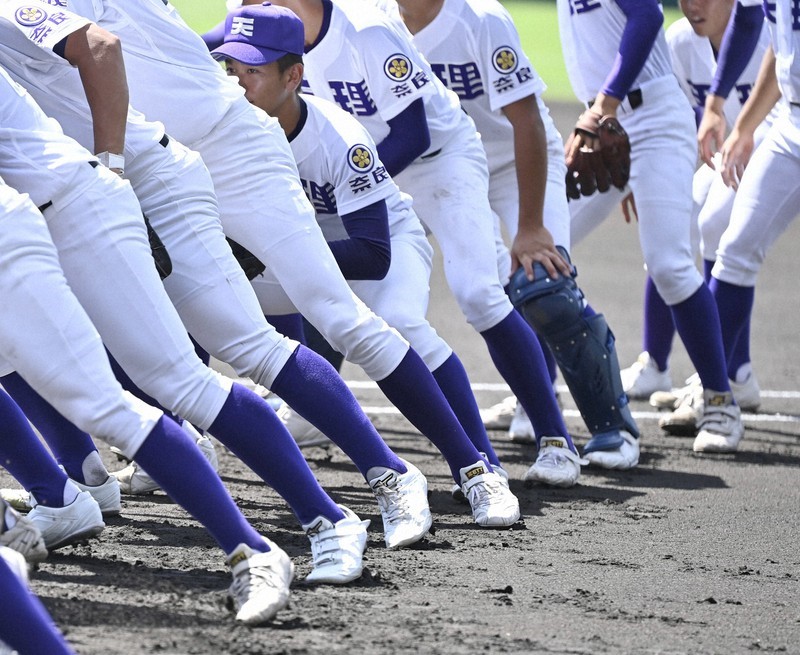 OSAKA  August 14, 2020 (Mainichi Japan) -- Japan high school baseball players wore white cleats for the first time instead of the traditional black ones during a substitute event for the prestigious invitational high school baseball championship that began on Aug. 10, drawing attention mainly on social media.
"I don't feel the heat in white cleats. I can focus on my performance even in the summer," said center fielder Kakeru Okuno, a third-year student at Meitoku Gijuku Senior High School based in the southwestern Japan prefecture of Kochi, which won in an upset victory on the first day of the friendly event.
Masaaki Kosaka, coach at Chiben Gakuen Senior High School in the western prefecture of Nara, which appeared on the third day, explained, "Some students suffered heat stroke with the black cleats during regional preliminaries. We can deal with the problem by wearing white cleats from now on."
Many accepted the change positively on social media, posting comments such as, "Really, black cleats in the severe heat are so hot," and, "They look brand new and are refreshing."
Until now, the Japan High School Baseball Federation only allowed black cleats and provided detailed rules including the size of logos. Though why such rules existed is not clear, sources close to the matter say there are various theories, such as that cleats that came from the United States when the sport itself came to this country were black, or that only black cleats could be made due to the dyeing techniques at the time.
However, as Japan has been experiencing scorching summer heat in recent years, cases of dehydration and leg cramps have been increasing among players during the summer National High School Baseball Championship, popularly known as summer Koshien. In a measure to tackle heat stroke, the federation allowed players to wear white cleats, which are said to absorb less heat than the black ones.
Sports equipment giant Mizuno Corp. compared the inner and outer temperature of cleats under severe heat. White cleats were reportedly cooler by about 10 degrees on the inside and by around 20 degrees on the outside compared to the black ones.
White cleats were allowed from March, but the spring National High School Baseball Invitational Tournament, known commonly as "Senbatsu" or spring Koshien, and summer Koshien were canceled due to the spread of the novel coronavirus. Starting with Meitoku Gijuku, seven out of 14 schools that had appeared by the third day of the substitute event had adopted white cleats. On the second day, teams from Sohseikan High School in the southwestern prefecture of Nagasaki and Shimane Prefectural Hirata High School in western Japan wore white cleats.
Chiben Gakuen Wakayama Senior High School and Osaka Toin Senior High School also used white cleats during regional preliminaries, and are planning to use them when playing in the friendly games.